No matter how you place your WiFi router inside your home, there is a good chance that there will be some areas in your home where the signal is not in the range. Such areas are called dead Wi-Fi hotspots. The main factors due to which such problems arise include thick walls, disturbing building materials used on the floor or walls, interference with other equipment, or simply the router is installed too far away.
So to add to your router range and avoid these dead areas you should you Wi-Fi booster, repeaters, extenders, or amplifiers (all of which means the same thing). They are placed within the first Wi-Fi router and, when set up, pulls signals from the original router, amplifies, and redistributes those signals, thereby expanding the Wi-Fi connection range.
This article will let you know the WiFi reporters in Pakistan that you should install in your home if you're facing such issues.
1. Xiaomi Mi Wi-Fi Amplifier Pro:
Mi Wi-Fi Range Extender Pro connects to your router wirelessly, strengthening and expanding its signal to every corner of the home – even to those, hard-to-reach spots, such as bathrooms, balconies, bedrooms.
Xiaomi is known as a reliable and renowned brand in Pakistan. The Mi WiFi Amplifier Pro plugs into any socket within your house and works to extend the range of your Wi-Fi router. It has a 2×2 external Antenna system, which allows it to support Wi-Fi speeds of up to 300 Megabytes per second.
The extender, when set up and put into place, can support up to 16 devices simultaneously. Furthermore, when paired with a Xiaomi phone, the Mi Home app can help you find the ideal location to place the device within the house. The device plugs into the wall so it can also easily be moved from place to place.
Price: Rs. 2,399/-
2. D-Link DAP‑1325 N300 Wi‑Fi Range Extender: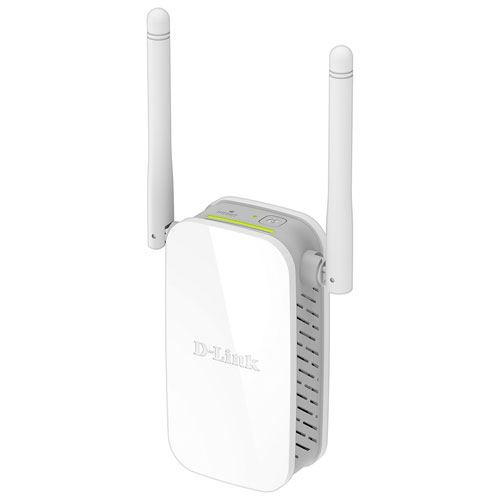 The DAP-1325 N300 Wi-Fi Range Extender is a portable plug-in repeater that lets you extend an existing wireless network. Simply place it anywhere in your home to extend the range of your wireless network. Supporting Wireless N, this tiny yet powerful N300 Wi-Fi Range Extender gives you connection speeds of up to 300 Mbps, while still being backward compatible with your existing wireless devices.
Setting up the N300 Wi-Fi Range Extender is simple. Just use the one-touch configuration function by pushing the WPS push-button on the DAP-1325 and on the router or AP you want to extend, and the DAP-1325 will automatically configure itself for you. Alternatively, you can use the supported QRS Mobile app on your iPhone, iPad, or iPod touch, or Android mobile device to set up the DAP-1325 easily without needing a computer. The N300 Wi-Fi Range Extender even includes a built-in setup wizard that lets you configure it both wired and wirelessly with a PC or mobile device.
Price: Rs. 4,499/-
3. D-Link DAP‑1360 Wireless N Range Extender:
The D-Link Wireless N Range Extender (DAP-1360) is designed for users looking to create a new wireless network or easily extend the coverage of an existing wireless network. The DAP-1360 also provides an excellent solution for upgrading your wireless network to Wireless N technology, which significantly outperforms previous-generation Wireless G. Flexible and multi-functional, the DAP-1360 includes a variety of features allowing it to serve as an access point, bridge with an access point, repeater, or wireless client and is ideal for use in an existing home or small office wireless network.
Price: Rs. 3,699/-
4. TP-Link TL-WA855RE – 300Mbps Wi-Fi Range Extender:
Despite its compact size, it may be hard to ignore the TL-WA855RE due to the truly impressive way that it projects Wi-Fi access into the areas of your home that your standard router simply cannot reach. The TL-WA855RE supports wireless speeds of up to 300Mbps and keeps all of your favorite devices running as fast as possible.
The two external antennas with MIMO technology help set the TL-WA855RE apart from the rest. MIMO technology enhances your network by dramatically increasing wireless speeds and the two external antennas ensure that a stable wireless signal reaches you where you need it most.
Price: Rs. 5,400/-
5. Linksys RE7000 Max-stream AC1900+ Wi-Fi Range Extender:
Extend your home WiFi to hard-to-reach locations in your home such as your backyard, garage, or bedroom so you get AC1900+ WiFi speeds to Smart TVs, Blu-ray Disc players, iPads, tablets, laptops, and smartphones to enjoy streaming 4K / HD movies, simultaneous online gaming, social media, and more.
The RE7000 has a slim, compact design: plug it into the bottom A/C outlet and you'll still have access to the outlet just above it.
Next-Gen AC with MU-MIMO (Multi-User, Multiple-Input, Multiple-Output) technology ensures your WiFi is delivered faster and with more efficient throughput to every MU-MIMO connected device. This means your whole household can surf the Internet, stream 4K and HD movies, play online games, and more simultaneously–without annoying buffering or lag.
Price: Rs. 24,990/-