Aishwarya Rai has proved that Age doesn't define beauty and she is now all over the internet with her latest photo shoot for Harper Bazaar's November issue. The former Miss world has shuns the critics who thought Aish couldn't look beautiful as she used to be.
With her sexy looks and Shairis she has already stolen hearts of many and looked flawless in ADHM. Yet she has proved that she is still capable of sustaining those good looks and beautiful features even at the age of 43. With the passage of time, Aishwarya is getting more and more refined and flawless, her recent photo-shoot is a proof of her ever-growing charisma.
Aishwarya Rai & Ranbir Kapoor's Hot & Sexy Pictures Will Leave You Shocked!
Aishwarya Rai Bachchan is the limelight over the internet today as she appears on the cover page of Harper Bazaar's November issue in the gorgeous white outfit designed by none other than the famous Manish Malhotra.
The custom-made outfit suited Aish perfectly and made her look stunning with the off-shoulder gown along with fine netting around the neck. the cherry on the top was the eye-catching neckline embellished with crystals that made the simple yet elegant outfit looked a piece of royalty.
Her make-up even matched perfectly with her dressing and neckline; with a light makeup and red lips Aish made everyone fall in love with her AGAIN!
Here are the pictures from her shoot and we bet you can't take your eyes off :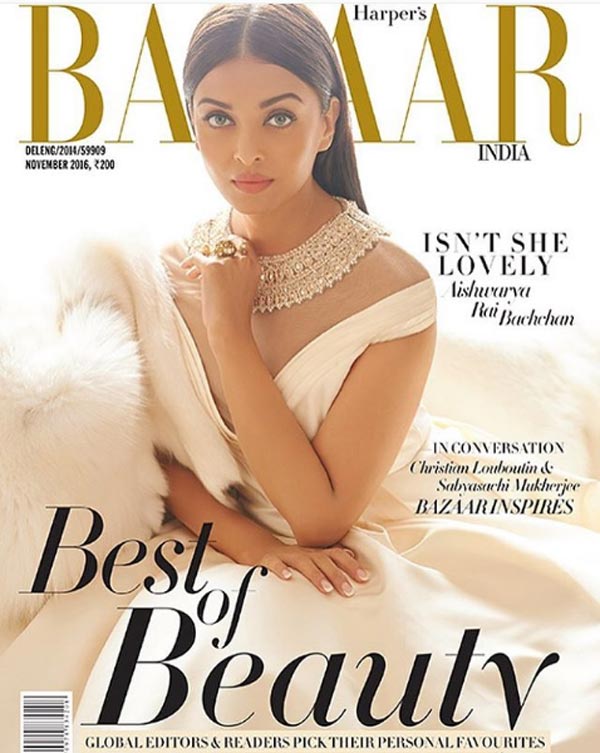 Not only in the cover, but the actress wore the Manish Malhotra label for the photo shoot. Captivating us with her blue eyes, she portrays delicacy and intensity both at the same time which is hard to brush-off.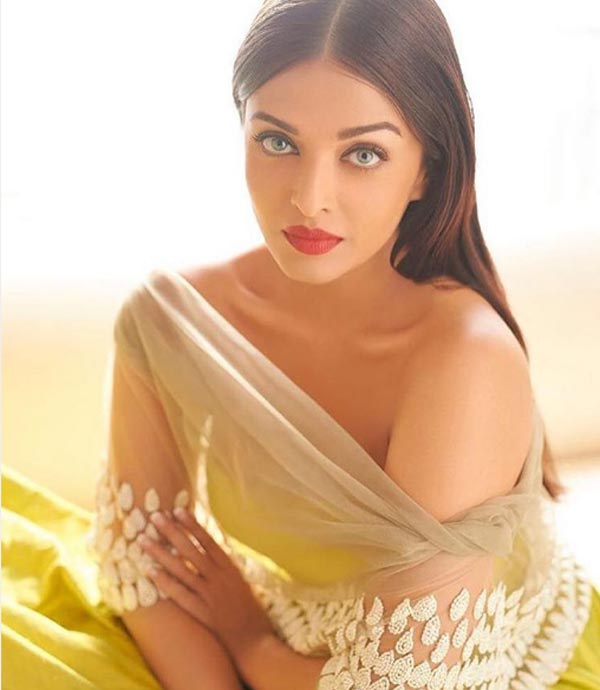 With this monochrome filtered picture, Ash ;looks smoking hot. Again wearing her favorite Manish Malhotra's gown she depicts the vial of thoughts conquering her mind and yet she looks elegant and the classy chic. She has redefined beauty hasn't she?
Earlier, Aishwarya Rai Bachchan and Ranbir Kapoor did a sexy and Hot Photoshop together for promoting their film Ae Dil Hai Mushkil and depicting the chemistry that would take place between the duo with redefining the definition of love that age is just a number and anyone can fall in love with anyone anytime. Surely we will never be able to compare this sizzling beauty with any other star.
Nobody matches her class!