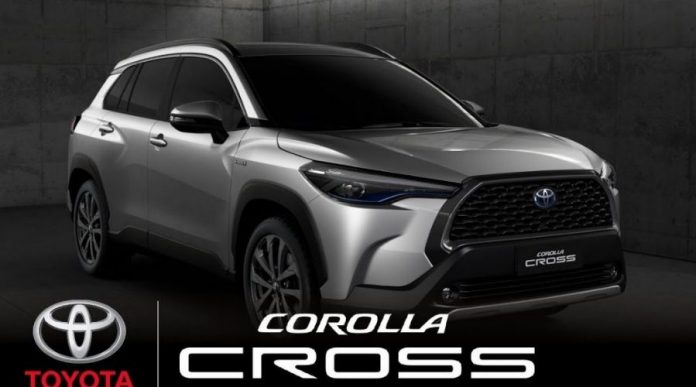 Toyota Corolla Cross will  officially launch in Pakistan next month. According to reports by Pakwheels.com, Toyota Indus Motor Company (IMC) has unveiled specs and features of vehicles entering the Pakistani market. Toyota Corolla Cross was reportedly imported from Thailand as a Complete Built-up Unit (CBU) as it is one of the best sellers in all markets.
This article will let you know all the specs and features of Corolla Cross, which is due to launch next month:
Performance:
As far as Corolla Cross's performance is concern, the car is powered by a 1.8 liter 4-cylinder hybrid engine that combines the performance of an electric vehicle to power 168 horsepower at 3600 RPM and 305 newton-meter torque at 3600 RPM. All this power is sent to the front wheels only by automatic transmission of eCVT.
Safety and Convenience:
According to reports by Pakwheels.com, two variants of Toyota Corolla Cross will be launched by IMC. The full-loaded version will have a total of seven airbags for driver, passenger, sides, drive knee, and curtains safety. On the other hand the base variant will have only two airbags at the front. Moreover, both the variants will feature ABS, Hill Start Assist, parking sensors and passenger seat sensors as the standard.
In addition, both include a panoramic sunroof, shark fin antenna, rear wiper with car sensors, push start, smart entry, and many driving modes as standard. However, only the top variant has effective cruise control.
Interior:
As per reports, the fully loaded variant will feature an 8-inch touch screen infotainment, leather seats, Dual-Zone Climate Control, and rear AC vents.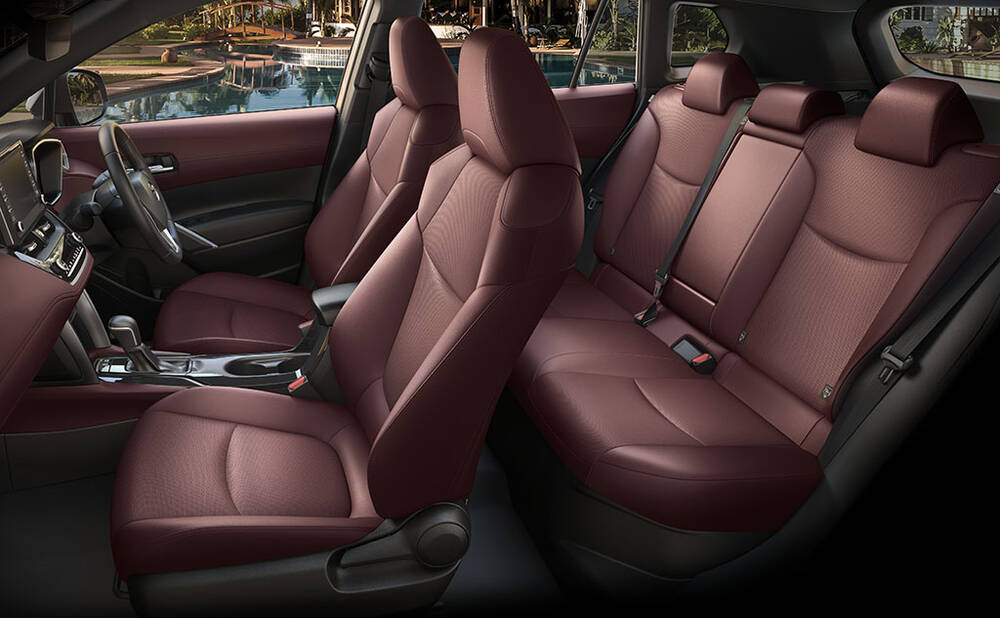 Whereas interior of lower variant will possess fabric seats, a basic sound system with CD / BT, and Single-Zone Auto climate control, but no AC windshields for the rear seats.Additionally, the best variation is with the power gate kick + power sensor while the basic variant is with an electric lock boot.
Exterior:
Both variants can be easily differentiated by small external details. The difference among them is that the LEDs and DRL lamps are different while the base variants are halogen lamps. Also, they may have different wheels.
Price:
Basic variability is reported to be lacking in many basic SUV features in terms of its price range. However, because it is a CBU, the initial price of the Corolla Cross will be Rs. 8.5 million, more expensive than the big and more controversial Toyota Fortuner – midsize, 7-seat SUV with a price tag of Rs. 7.7 million.
Conclusion:
With such high price the future of the Corolla Cross seems surprisingly difficult. Whether the car will counter this problem and do well in the market is a matter of timing.