Pakistan's queen of controversy  Veena Malik is back. Veena was making rounds in the news after a public Khula. And then reconciliation with her husband of three years. The actress released a new song, Aye Dushman-e-Watan, as an homage to Pakistan's Armed Forces. The song has been penned down by a retired army officer, Lieutenant Colonel (retd) Kazim Hussain Shah.
HERE TAKE A LOOK:
In an interview, Veena Malik remarked while speaking at the launch ceremony on Monday, which was held at Arts Council of Pakistan: "This [Pakistan] is my country. Respect, wealth, and success were given to me here.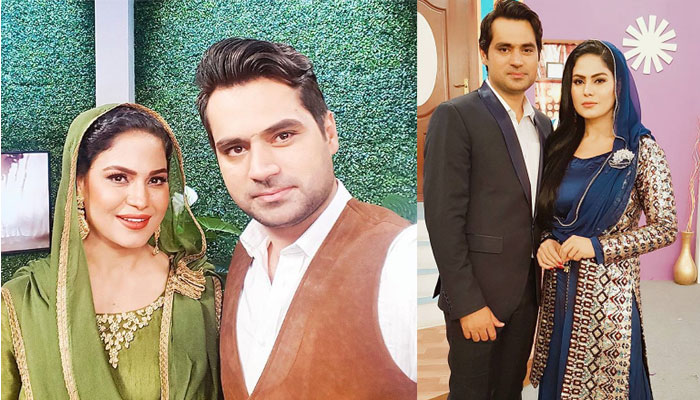 On the other hand, the actress also spoke about her controversial marriage:"I haven't withdrawn the Khula case," she said. Currently, Mufti Naeem is also talking to us in this regard. "I will accept the decision which Mufti Naeem takes," she claimed, adding she does not like discussing her private life.
Above all, this is a great step in the right direction in her career.