Bollywood is filled with prodigy children who rule Instagram and other social networks with their fashionable and extravagant lifestyles. Be it Shah Rukh Khan's son Aryan Khan or Amitabh Bachchan's granddaughter, Navya Naveli Nanda – the commercial world of Bollywood cinema is always open for celebrity children. One such hottest name that is rising the hotness bar on Instagram is Pooja Bedi's daughter, Aalia Ebrahim.
This bold, controversial and fearless girl in town has garnered over  1 lakh 85 thousand followers on Instagram through her sheer beauty and personality.  This 18-year-old beauty is free-spirited and liberal, just like her mother who divorced her father Guetta Ebrahim Furniturewalla in 2008. Aalia Furniturewala is currently pursuing her film and television studies at the New York University, USA. She has a younger brother Omar Ebrahim. Actor Kabir Bedi is her grandfather and Protima Bedi, is her maternal grandmother.
Protima Bedi, mother of Pooja Bedi or Pooja Bedi itself these Bedi women have proved themselves as liberal, free-spirited and bold women. They have always created the buzz by giving bold statements regarding society's maturity, female sexuality and liberation. Though Alia gets immense love from her fans, she also received a lot of flak for her stunningly bold photos but she took her personal blog to lash out at the haters. She wrote;
"I came across a very nice post by Miss Malini that featured me. Everything within the post was very respectful and well said. When I read the comments, my smile faded away. All anyone spoke about was how I was barely wearing any clothes, how I was just another "r***i," that "taking my clothes off" just made me an unworthy s**t. That I was "p**n ready," not "Bollywood ready" and of course the perennial "Indian girls like this are ruining our culture." I took a deep breath and went back to doing what I was doing. My plan was to ignore it like I ignored everything else that brought even an ounce of negativity into my life. But this annoyed me and refused to budge from the back of my mind."
She further added, "If my cleavage is visible, it does not mean I am giving consent, it does not mean I am "asking for it." I am more than my breasts and it is unfair to let them define me." Well, all we can say is, shine on girl, cause haters are going to hate.
Her mother Pooja Bedi is extremely proud of her daughter. In an Interview she said;
"A child who has got over 90 per cent in her board exams, who is now studying in one of the premier film institutes in the world, who has won a National award for art and who has got about 82 K followers on Instagram on her own is indeed commendable. Girls like Aalia should be a role model for women across the board."
Check out some of her personal pictures that are reasons enough why you need to follow her on Instagram right now!
Some of her sizzling hot pictures from her account:
Aalia Ibrahim is a mommy's girl – no doubt about that!
Aalia loves Newyork and keeps her fans updated with her Newyork diaries.
https://www.instagram.com/p/BKfEGBHjpEp/?taken-by=aaliaf
With her perfect figure, she can give top Bollywood actress, a run for their money!
https://www.instagram.com/p/BHZ1nF9juNb/?taken-by=aaliaf
https://www.instagram.com/p/BHT5D7BjbjI/?taken-by=aaliaf
Aalia is a water-baby – here's the proof!
https://www.instagram.com/p/BGuDX-9uygu/?taken-by=aaliaf
The fashionista is bold with her pictures!
https://www.instagram.com/p/BDdfYXjOyoK/?taken-by=aaliaf
https://www.instagram.com/p/BDF1STYOysS/?taken-by=aaliaf
The girl loves to party-all-night!
She's got all the good looks from both sides of her family!
https://www.instagram.com/p/BDEFVGsuyua/?taken-by=aaliaf
https://www.instagram.com/p/BHWm5TMj9ie/?taken-by=aaliaf
The fashionable daughter of famous actress Pooja Bedi came into limelight came into limelight as a contestant along with her mother in reality television show 'Maa Exchange' which aired on Sony India. This show is an Indian version of famous international reality show 'Wife Swap'.
She has made several public appearances along with her mother Pooja Bedi. The mother and daughter were both present at LFW 2012.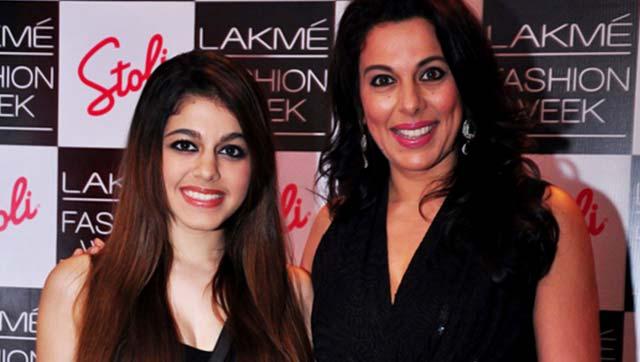 Do you think Aalia is ready for her Bollywood debut? Share your views in the comments below!