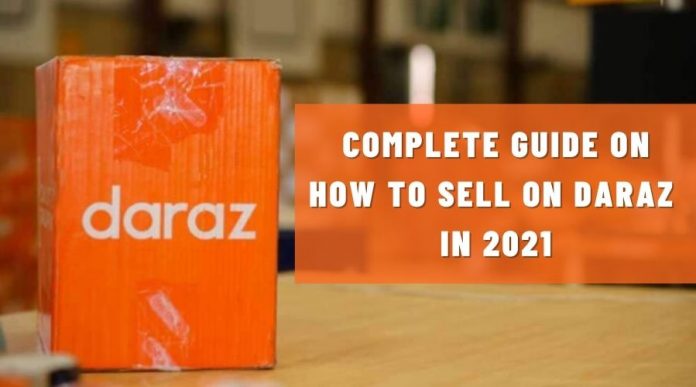 Since the corona-virus pandemic has struck the world, almost every country has switched towards digital reliance. Amidst the strict lock-downs by the government, Pakistan experienced a massive increase in online shopping. Keeping an eye on this increase many sellers also shifted towards online platforms. Some of them started their websites, pages but most of them shifted towards e-commerce platforms like Daraz.
In this article, we will give a complete guide to let you know how to sell on Daraz.pk.
What is Daraz.pk?
As stated before, Daraz.pk is an e-commerce and logistics platform operating in South Asia since 2012. It was established by a Pakistani entrepreneur Mauneeb Maayr as an online store of fashion but later acquired as a general marketplace with over 100 categories. Daraz later got a huge popularity and became the biggest e-commerce hub of South Asia. Later in 2018, Daraz group was acquired by Alibaba Group and started its operations in Bangladesh, Myanmar, Sri Lanka, and Nepal.
How to Start your Business on Daraz?
Daraz is the most simplest and reliable platform to expand your existing business or starting a new business. So let us take straight to the 3 simple steps to start your business on Daraz
Step 1: REGISTER AND LIST YOUR PRODUCTS
• Head over to the Daraz website and register while listing your products
• Provide your personal and business details
• Provide information about the products you want to sell on Daraz
Step 2: RECEIVE ORDERS & SELL ACROSS PAKISTAN
• Once you've listed your products and all your details, you can start selling
• Visit Daraz's "Seller Center" through the app or website and receive and manage your orders
• Once you've received an order, package the product and leave the worries or shipping and transit to Daraz!
Step 3:GET PAYMENTS & GROW YOUR BUSINESS
• Receive the payment of your order directly in your account
• Finally, start expanding your business with more sales!
So, sign-up through Daraz Seller Program and expand your business now!