WhatsApp multi device feature has been available for years, but it only allowed users to connect their accounts to laptops, desktops, and tablets. However, the long-promised Companion Mode feature has now been widely released to all WhatsApp beta users, bringing the app one step closer to launching on its stable version. This news was first shared by WABetaInfo.
Companion Mode is a significant upgrade for WhatsApp users in Pakistan as it allows them to use the same account on up to four different smartphones. This is particularly convenient for people who own multiple phones and want to use the same account on all of them.
If you want to use the same WhatsApp account on two phones, both devices must run the same version of the app. Companion Mode works in the same way as linked devices. By opening the linked devices section, users can scan a QR code on their secondary phone to use the same WhatsApp account. This will sync their chats and media on both devices.
Users do not need an active internet connection on their primary phone to keep using WhatsApp on their secondary phone.
To try it out, users in Pakistan can download the latest WhatsApp beta from the Google Play store and select "Link a device" on the registration screen. From there, they can tap Settings > Linked devices on their main device, and scan the QR code on their secondary device to connect the two.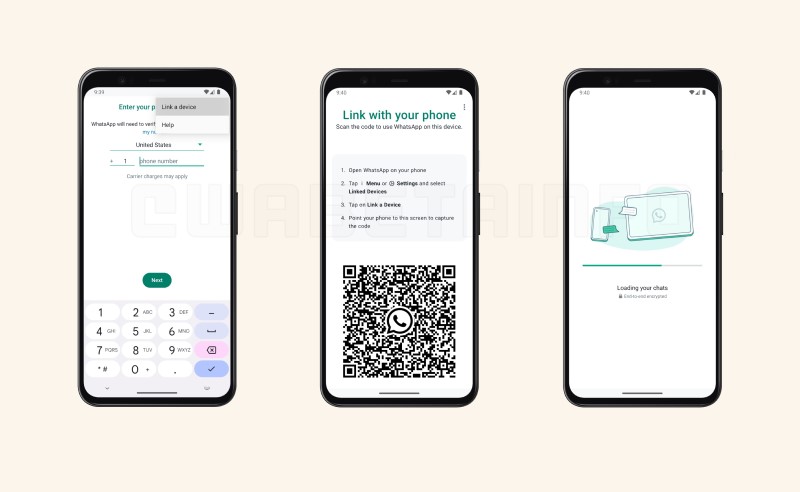 Users can connect up to four different devices to their WhatsApp account, so they can link in their personal and work computers as well.
For now, Companion Mode is only available on WhatsApp beta for Android, and there is no word on when it will be available for iOS devices in Pakistan. We will update this space as soon as Companion Mode becomes widely available.