In terms of finances Pakistan's banking sector, is quite often in the greens. Other than microfinance banks and DFIs Pakistan's banking industry is profoundly competitive with 25 commercial banks, driven by fabulous leadership, have by and large case to have tapped 20 percent of Pakistan's banked populace.
The concise review of their last year performances and the attractive pay they collected last year is discussed later in the article. Find out who are the shakers and movers of Pakistan's banking sector in the below.
1. Muhammad Aurgenzeb – Habib Bank Limited
With a Rs. 219 million of salary drawn in 2019, Muhammad Aurgenzeb, the President and CEO of Habib Bank Limited is the highest paid CEO in the Pakistani banking sector.
Muhammad Aurgenzeb not only leads one of the biggest banks in Pakistan but he also represents entire banking industry of Pakistan as he is also the chairman of Pakistan Banks Association.
He previously served in JP Morgan, an American multinational investment bank. In late 2018, he got the charge of HBL. With 41 percent year-on-year growth in just the next year under his leadership HBL's performance in finance has been very impressive since then.
In any case, something unconventional is getting expected from him by the people, which could be named as Aurgenzeb's doctrine that made any kind of difference in the bank.
Leading alongside 33 key members of professional management, in 2019 Rs. 1.4 billion were paid by the bank at the EVP level. Rs. 50 million was paid likewise as a yearly fee to the board of directors same year.
2. Irfan Siddiqui – Meezan Bank Limited
In Pakistan Meezan Bank's CEO is the second-highest-paid banker. Irfan Siddiqui collected a salary package at over Rs. 215 million in 2019.
Irfan Siddiqui is also founding President of the first and the leading Islamic bank of Pakistan. Under his administration, the establishments of the banking sector were set up which at last brought about the stunning development of the bank in all fields from financial performance to business development.
In the recent years, the soft-spoken banker is often given the credits for the splendid accomplishment and triumphs recorded by the bank under his leadership, which are the awards of his devotion to the bank and team efforts.
In 2019 the bank hopped up to sixth most profitable bank in Pakistan from the eighth in 2018, under his management. In the same year, Meezan bank also recorded a profit growth of 70 percent. In 2019, Rs. 601 million were paid by the bank to Irfan Siddiqui along with other 19 senior bankers he functions with.
3. Shahzad Dada – Standard Chartered Bank
In the banking and corporate sector, Shahzad Dada is a very prestigious name. Pakistan's leading UK-based bank, Standard Chartered Bank paid an income of Rs. 171 million last year to its CEO making him third highest-paid banker in Pakistan for over three years.
The bank consistently made chronicled records under his administration, and the bank's positioning improved from the eighth most profitable bank in 2017 to third most profitable bank. Rs. 16 billion an all-time highest profit, was also reported by the bank last year.
Under his management, he focused on profit, people, and customers, shutting down all branches which were not meeting the set targets. The bank explored various opportunities to retain its customers through digital assets and generated revenues from the corporate banking and advisory side.
Shahzad had a team of 16 senior bankers on whom the bank spent Rs. 427 million in 2019. He bid farewell to the bank and joined United Bank Limited earlier this year. He is relied upon to have the same kind of effect in UBL's operations, services and balance sheet soon.
4. Nauman Ansari – Bank Alfalah Limited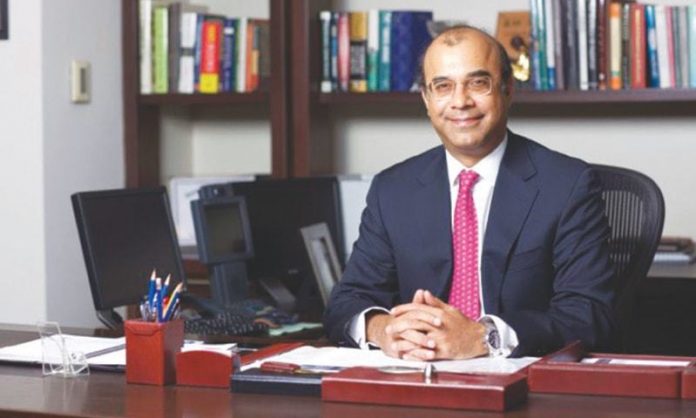 The CEO of Bank Alfalah Limited, Nauman Ansari made up his yearly salary of Rs. 154 million in the active year, with an attractive raise of Rs. 45 million making him fourth highest paid CEO in the country. He is a banker who actually accomplished huge development throughout his banking career.
In 2019, a record-breaking highest profit of Rs. 12.6 billion was eventually made, which was also the highest in the bank's history, because he effectively pushed the bank towards progress under his three year term.
Shockingly, he is no more at the bank as he has given back the bank to a same person who was running the bank before him.
5. Mohsin Nathani – Habib Metro Bank
Despite the fact that his bank not among the top ten as far as profitability is concerned but his past experience made his worth very high. Mohsin Nathani, the fifth highest paid bank CEO in Pakistani banking sector drew a yearly salary of Rs. 113 million in 2018.
From 2010 to 2013 he was the President and CEO of Standard Chartered Bank after that he was appointed to Standard Chartered in UAE, which after serving for a concise period he quit. In late 2018 he returned back to Pakistan to lead Habib Metro Bank.
Mohsin Nathani has a seriously decent understanding of Pakistani banking market but anyway he was unable to hoist the bank as far as benefit in the predominant competitive environment. Never the less customer services of Habib Metro Bank are far better better than other banks.
6. Imran Maqbool – MCB Bank
MCB Bank held the title of most profitable bank in Pakistan for straight two years under Imran Maqbool's leadership. Last year the sixth highest paid bank CEO received an annual pay of Rs. 108 million with a huge growth from 2018.
Imran keeps up a long relationship with MCB Bank, serving the bank as the President and CEO for about seven years. His performance at the bank has been wonderful during the period which incorporated the merger with NIB Bank and the foundation of MCB Islamic Bank.
7. Shahid Sattar – Samba Bank
With an experience of four decades in the local and global banking, and financial industry in his portfolio. Shahid Sattar in August 2013 joined Samba Bank Limited.
Last year he drew an annual salary of Rs. 100 million from a small bank with a system of branches that remained at only 40 all over Pakistan and an asset value of Rs. 14 billion, making him seventh highest paid banker in the country.
8. Sima Kamil – United Bank Limited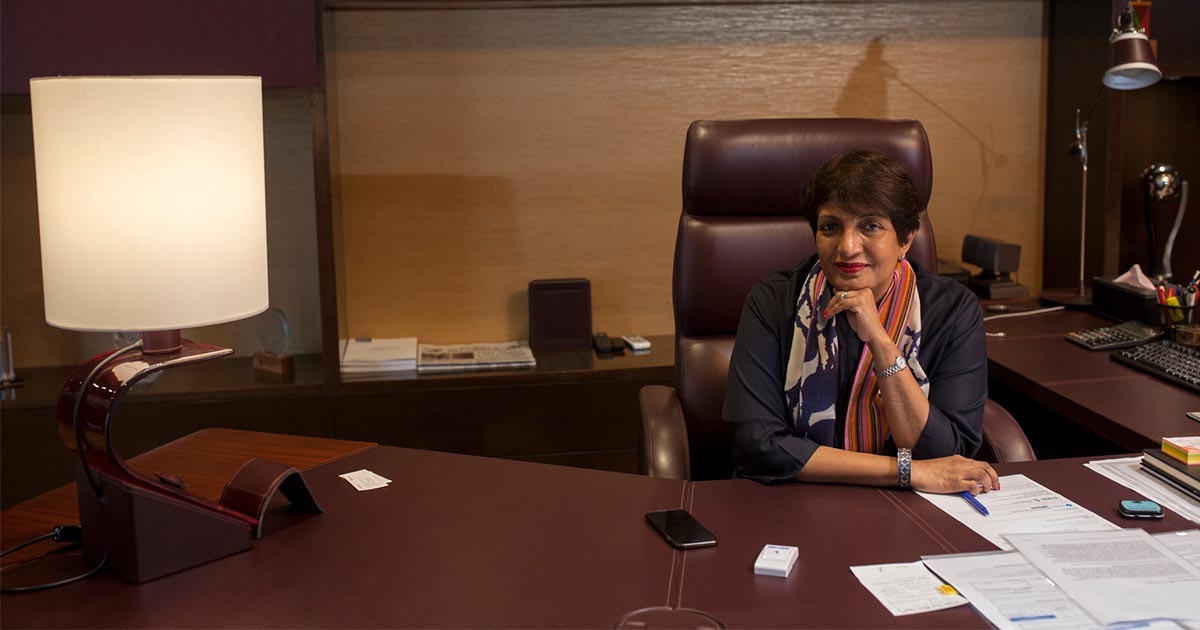 Sima Kamil made headlines when she was appointed as the President and CEO of Pakistan's second most profitable bank, United Bank Limited, because she was the first female President of a main bank in the nation's banking sector. When she took the charge the bank was going through a scandal and a leadership crisis. She not only tackled it well but the bank also avoided the heavy penalty of millions of Dollars from the authorities in New York under her management. She was also quite popular among the staff members for giving them incentives and allowances.
In any case, the governing body was allegedly not content with her performance despite the fact that the bank reported reliable development in profitability.
Sima Kamil drew an annual salary of Rs. 137 million in 2018 which significantly decreased to Rs. 94 million in the next year, as indicated by the yearly financial report. She was not even offered a new service contract and was replaced by Shahzad Dada a couple of months ago.
9. Mansoor Ali Khan – Bank Al Habib
Mansoor Ali Khan leads the quickest growing bank as far as customers, branches and services are concerned. For the last six years, in terms of profit the bank is consistently reporting growth except 2018; the bank saw a little drop in profits.
Under Mansoor Ali Khan, the bank reported an all-time high profit of Rs. 11.16 billion in 2019. The bank established a good reputation among the customers for its quality of service.
Mansoor Ali Khan works with 35 key team members who were paid Rs. 446 million last year by the bank and he alone was paid an annual salary of Rs. 90.3 million making him the ninth highest paid banker.
10. Yusuf Hussain – Faysal Bank

One of the top banker, Yusuf Hussain is leading the bank towards a verifiable change from traditional to Sharia-based banking. In spite of the fact that his ancestor started this drive three to four years back, he is probably going to close the transformation in 2020 or mid of one year from now.
His administration, which comprises of 18 key heads, were paid Rs. 278 million for every annum to the bank. While Yusuf Hussain drew a yearly pay of Rs. 79 million making him the tenth highest paid banker in the country.
Under his leadership, the bank surpassed its prompt rival Askari Bank in productivity and branch coordinate with reliable development to be positioned as the eleventh biggest bank of the nation.