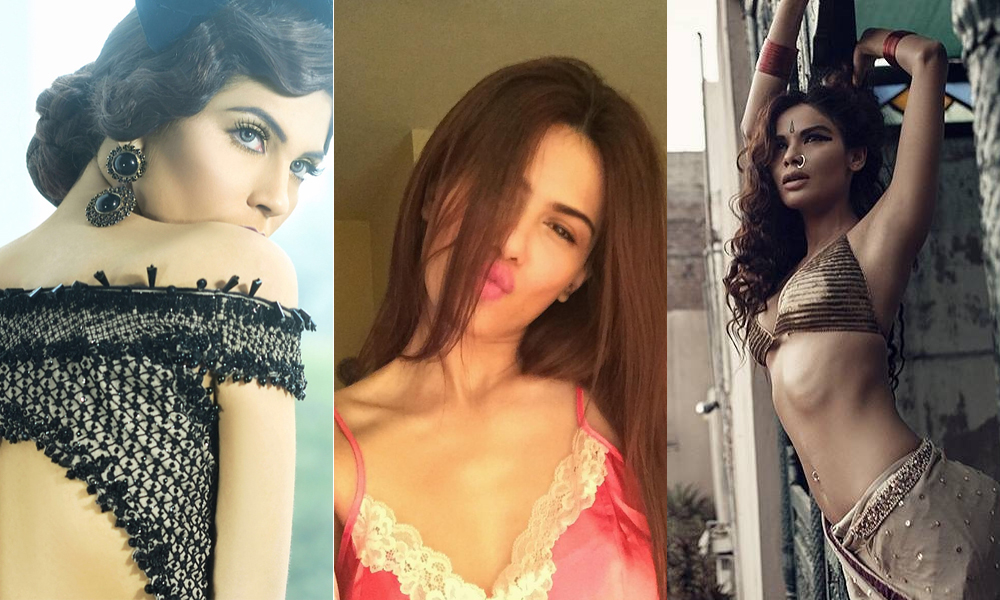 Pakistan's modelling industry has always been somewhat an understated part of the media industry, partly because of lack of exposure and partly due to various stigmas attached to the industry. But this lack of attention hasn't stopped talented girls from following their passion for walking the ramp.
With entertainment industry growing at a rapid scale, modelling industry is following suit. Various fashion shows, lawn promotions and of course, social media is bringing Pakistani models close to their fans.
We did a little research to find out some new faces who are quietly taking over the modelling scenario to international standards. Check out the list to see if your favourite model is on the list or not
.
1. Neha Rajpoot
Her half Russian and half Pakistan routes are the reason for her beautiful face structure, flawless milky complexions  and those big blue eyes! Move over Momina, Neha is our crush of the year.
Follow her on Instagram @nehurajpootofficial
2. AMNA ILYAS
Not a regular on the ramps anymore but Amna is still one of the hottest faces of Pakistani modelling industry. She is bold and fierce and has now moved on to movies.
Follow her on Instagram @aamnailyas
3. NEHA AHMED
Neha Ahmed began her career with the Photoshoot but soon became the face for many famous clothing brands and magazine.
4. KIRAN MALIK
Pakistani model/actress, Kiran Malik is the one to look out for in the future. Soon to be seen opposite Shaan Shahid in Yalghaar, Kiran Malik hails from London and now is also a successful entrepreneur.
5. Mehreen Syed
A regular face on the ramp, Mehreen Syed joined the glam world of modelling at a young age. But her age didn't stop her from conquering every ramp she walked on. From showstopping for famous designers to walking on international ramps – she has done it all.
Follow her on Instagram @imehreensyed
6. RUBYA CHAUDHRY
Tall, fierce and unconventional, Rubya has created a name for herself in the industry by sheer hard work and talent. Her stunning photoshoots are a testimony of her successful modelling career.  Besides modelling, she has been the part of several TV dramas and shows.
Follow her on Instagram @rubyachaudhry
7. Areeba Habib
Areeba Habib is the new shining star of the Pakistani fashion industry. A sunny disposition with an equally charming smile, this girl smiles more than any other model and we love her for that!
Follow her on Instagram @imareebahabib
8. Laila Ali Khan
Khan, with her doll-like features and signature mischievous eyes has already been on the cover of a number of high-profile magazines and has modeled for brands such as Elan and Al-Karam.
Follow her on Instagram @lailaalikhan
Did we miss out your favourite? Share with us in the comments and we'll add!