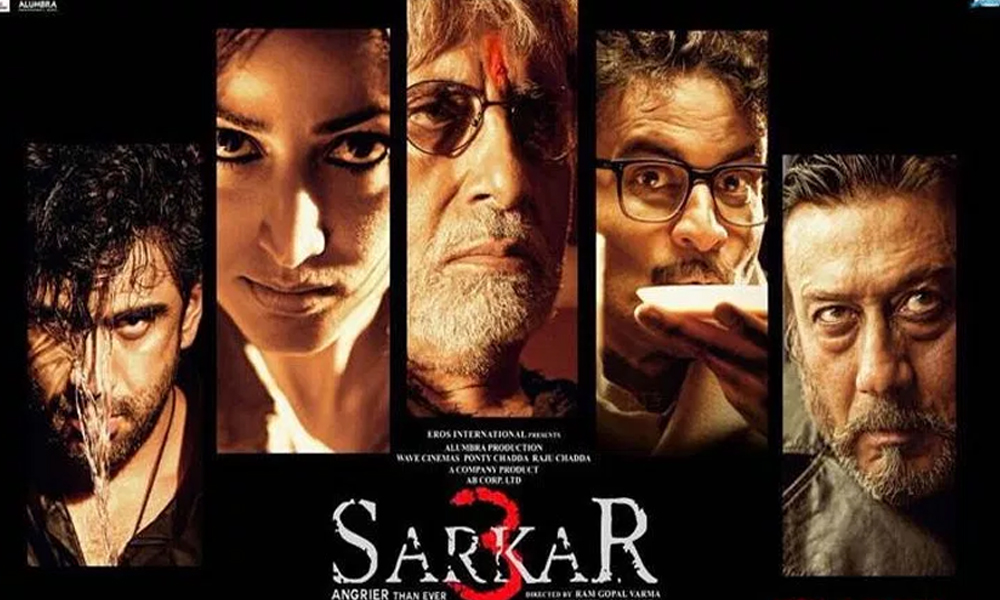 The trailer of Ram Gopal Verma's Sarkar 3 is out and once again, it proves why Amitabh Bachchan has and will always be the universal symbol of angry young man.  The third Sarkar movie from the Godfather inspired franchise features Amitabh Bachchan as Subhash Nagre's story after the death of his two sons Vishnu (Kay Kay Menon) and Shankar (Abhishek Bachchan)
Watch the intense trailer that takes the storyline to new political twists.
Sarkar 3's cast includes some critically acclaimed names including Manoj Bajpayee, Jackie Shroff and Ronit Roy in pivotal roles. The story moves forward with Amit Sadh (Subhash Nagre's grandson) who is hot-headed.
Amit Sadh steals the limelight with his intense performance. Yami Gautam takes the leads as the female antagonist. The actress looks impressively different than other next girl roles.  The young stars, Amit and Yami are both excited about  working with the man himself.
Amit Sadh expressed his gratitude saying, "With utmost humility and gratitude, I don't have the capacity to 'choose' this film. When I saw the first two films, I didn't think I could be a part of this universe with Mr Bachchan. I am very grateful to Ramu sir and Amit sir."
Sarkar 3 hits the theaters on April 7, 2017.