In the past few years, many new car companies including KIA, MG, Hyundai, Changan, DFSK, Proton, Haval, and many more, have entered Pakistan with their premium-built cars, and for a long time, Pakistanis were waiting for such companies to come and end the era of the big three car companies in Pakistan. However, recent inflation and instability in the country have made many difficulties for car companies. Due to the inflation and shortage of car parts, car sales have witnessed a huge drop. But, even in these difficult times, some companies are still doing very well. So, if you are also thinking about getting a new car and want to know which car is the best seller right now in Pakistan, then you have come to the right place. In this article, we will share a list of the Top 5 best-selling cars in Pakistan in 2023.
1- Suzuki Alto
The Pak Suzuki's Alto is no doubt the most popular and in-demand car in Pakistan. This hatchback, 658 cc engine car is also the most affordable car in Pakistan. The Alto is best known for its amazing fuel average and compact design. Despite the manufacturing shortage, PSMC sold a healthy 37720 units of the Alto.
2- Suzuki Swift:
The All-new Suzuki Swift is the second most selling Suzuki car in Pakistan right now, due to its beautiful and elegant design, Pakistanis are in love with this new Swift. Despite being a hatchback, the car offers a 1200cc engine with manual, and automatic options and tons of new features. After Alto, Swift is the most demanded car right now in Pakistan.
3- Suzuki Cultus:
Cultus is another addition to Pak Suzuki's best-selling cars this year. Pak Suzuki has witnessed almost a 42% increase in sales than the previous year. This is because the company has started offering new and better versions of its cars. The new Cultus has seen a massive increase in its sales due to its new trendy look, good fuel average, and amazing new features.
4- Toyota Corolla
Despite getting a lot of price hikes in the recent year, the Toyota Corolla has still beaten almost every sedan car in Pakistan. The Toyota Corolla has always been the top sedan car choice for Pakistan due to its amazing build quality and reliability.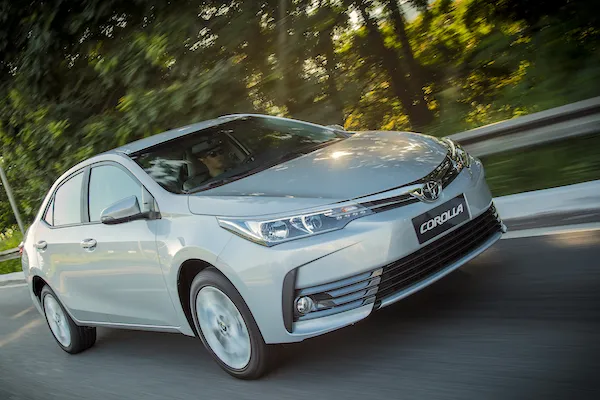 5- Honda City:
The all-new 6th Generation of the Honda City has taken everyone by storm. After the Toyota Corolla, City is the second most sold car in Pakistan. It is best known for its comfort and beautiful looks. Despite the shortage of parts and late deliveries, the City is still in demand and people are desperately waiting to book their new Honda City.