Pakistan is no doubt a beautiful country with the most famous network of Mountain ranges along with places like Karachi and Gwadar which along a natural harbor on the Arabian Sea.
Pakistan is quickly becoming the hottest location to be visited in 2020. Forbes Magazine has ranked Pakistan in the list "10 Best Under The Radar Trips" for 2020. Prime Minister Imran Khan has been added among World's Top Global leaders due to his efforts in environmental development by the Time Magazine in 2020.
We have listed for prospective tourists five reasons they will love Pakistan and five things tourists may be annoyed with in Pakistan. Read along and find out more:
Natural Wonders
From peaking mountains to long streams to roaring seas, Pakistan is a land where nature has blessed the people with views unlike any in the world.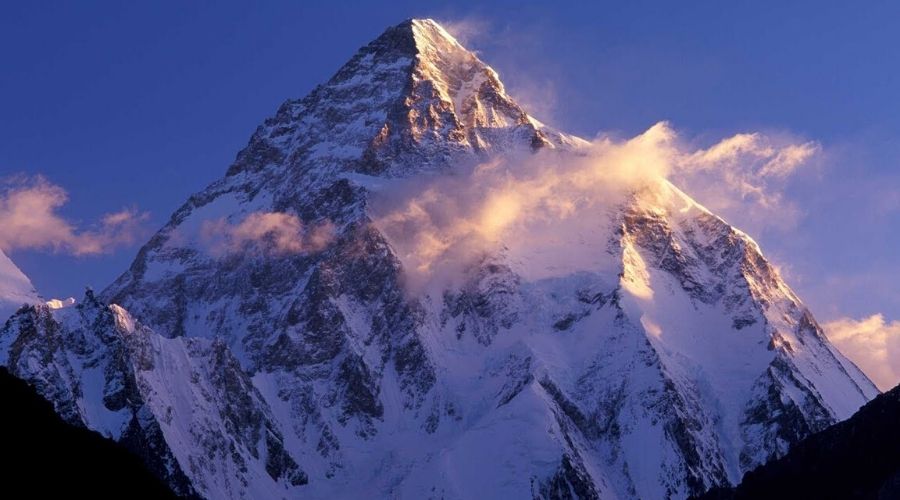 "Pakistan is one of the friendliest countries on earth, with mountain scenery that is beyond anyone's wildest imagination. Head north to the astonishing peaks of the Karakoram along the unforgettable Karakoram Highway, probably the world's greatest road trip. It is beautiful, exciting and culturally interesting, and travellers are rewarded at the journey's end-point with perhaps the most beautiful natural sight on earth, Hunza Valley." British Backpacker Society said in their top 20 destinations to visit list.
To the north are the snowcapped peaks of Hindu Kush, Himalaya and Karakoram and as we go towards Sindh, the vast Seas begin to grab the attention of the visitor.
Different varying cultures
Yet another thing that Pakistan a unique experience for any tourist are the varying cultures and traditions as one goes from one city to another.
The metropolitans, Karachi, Lahore, and Islamabad are a unique contrast to one another and so is true for other cities like Peshawar, Faisalabad and many others who speak variety of languages, they often differ in clothing styles too as up north heavier material is preferred and down south, lighter airy fabrics are a big trend.
Mouthwatering Food
From Peshawari Chargha to Karachi's famed 12 spice Biryani, Pakistan is the place to experience a range of cuisines. Where Pukhtoon dishes are mostly inspired by Afghan culture, they tend to be meatier and saltier, letting the food to the talking without being too fancy.
On the other side of the spectrum are the spicy chapli kebabs, chutneys and handis. Punjab side is more famous for its Pulao and BBQ whereas Sindh prefers Biryani and Kebabs. Desserts are also a delight and range from a cool Kulfi made from fresh milk to a hot Gulab Jamon dripping in sugar syrup.
Historical Architectures
Pakistan is an old land which has experienced much great expeditions and historic marvels of the past. Lahore is the center of all the historic architecture as it is home to The Badshahi Mosque, which was built by Emperor Aurangzeb in 1671 and is the second largest mosque in Pakistan.
Sheesh Mahal, Shalimar Bagh and Lahore Fort are some more amazing historic gems of the country. Rohtas fort built during the reign of Sher Shah Suri near Jehlum is yet another great sight to witness. Known for its large defensive walls, and several monumental gateways. Rohtas Fort was inscribed by UNESCO as a World Heritage Site in 1997. Minar-e-Pakistan in Lahore is also an important historic site which signifies the importance of the creation and independence of Pakistan.
Hospitality
Pakistan is synonymous for its hospitality as we are considered to be one of the most gracious hosts in the entire world. With stories and stories of tourists coming in to Pakistan and being completely mesmerized with the kindness of the people, becoming a guest in this country is truly a privilege.
"You are our guests- a gift from Allah. Guests never pay. Now stop asking!" said Muneeb, cook at the famed Charsi Tikka restaurant in Peshawar who refused to take payment of food from some tourists who had eaten there.
Here is a list of things Tourists may just hate while staying in Pakistan
Load shedding
Electricity power outages have become a norm in the community of Pakistan as Government is unable to supply the power necessary for the cities and towns to operate. Sometimes the power outages are just for a few minutes but mostly they take up hours and even days to get back again.
This has sadly seeped into the tourism sector as well, though large hotels are able to use generators to give backup supply of electricity but the problem becomes worse when one visits more remote parts of the country.
Traffic Jams
If one decides to visit the biggest metropolitans of the country, one thing that will annoy even the most patient man are the huge traffic jams. Though traffic jams are not a unique thing only found in Pakistan but it does serve as a large obstacle when the river of cars and bikes remain still for hours and delaying ones plans sometimes to the point of cancelling.
Lahore and Karachi are the two cities which have the scariest traffic jams and traffic violations and accidents.
Internet accessibility
Internet accessibility though not a problem in the big metropolitans, they are a big concern for areas up north and even some famous tourist destinations near the cities. The hotels and guesthouses in these areas try to provide some accessibility to the internet but most of them are subpar and do not fulfill any objective due to its limited bandwidth and speed.
People travelling long distances are to rely on their 3G internet connections and work with that which may end up being very expensive.
Security
Though in 2020, Pakistan has been able to eradicate much of the terrorism from its land and with PM Imran Khans new initiatives towards the tourism sector, still one should always take necessary precautions when it comes to travelling to remoter areas that are not populous and don't have proper hotels or guesthouses to entertain the guests.
This applies for all of the world and not just Pakistan if we think about it though.
Difficult Travel routes
Though much of the country is fully developed with an elaborate network of roads and railway still there are places where going to can become a problem and even a danger. Up north there are places like lakes and waterfalls which in order to be reached have dismantled roads or no roads at all and the tourists have to go through thick forests or hours of trekking is needed.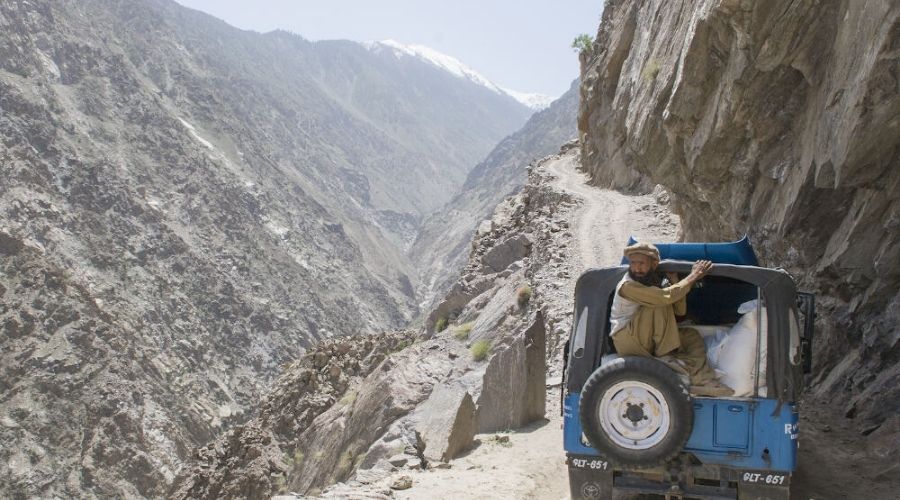 This can be a problem when a person is travelling with a family with children and old people, though on the other spectrum, it is quite the thrilling experience for young people travelling alone.
So what are your thoughts about the beautiful country, Pakistan, let us know.