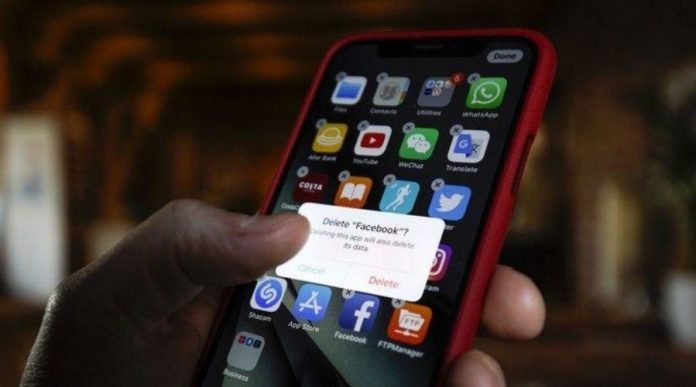 In this day and age has a mobile phone that is not only the source of communication rather an integral part of our personal and professional lives. And when that piece of device that binds your life is full of harmful malware android apps and viruses, it can potentially put at risk essential data.
Users of Android phones are being told by developers to delete 15 apps or risk a major data breach and malicious activities.
The fifteen programmers are available through the Google Play Store and contain malicious software, security experts at Sophos have said.
In order to keep yourself safe from such risks, delete these apps.
• File Converter & JPEG Converter
• Recover deleted photos, Photo backup
• Screen recorder: Game recorder
• Photo grid mixer : Insta grid & photogrid
• Search by Image: Image Search – Smart Search
• Dynamic Wallpaper
• Gametris Wallpaper
• Tell Shortvideo
• Fontmoji
• Video Magician
• Xstar: Sleep and Mindfu – Apps on Google Play
• Palmistry Astrology
• Futurescope
• Fortune Mirror
• Prank Call Free Lite
• Fake Chat Conversation – Prank
• Old Me
• My Replica 2: Ethnic Origin, Celebrity Look-Alike
• Live GO Map 2020 for Poke Radar
• IV GO Calculator for Poke GO Genie
• Hy G File Scanner
• Montage
• Zynoa Wallpaper
• Futurescope
On the other hand, Shenzhen HAWK is a subsidiary of a major Chinese electronics giant, the partly state-owned TCL Corporation. The 24 apps the report warns everyone to get rid of are the following:
• Sound Recorder
• Super Cleaner
• Virus Cleaner 2019
• File Manager
• Joy Launcher
• Turbo Browser
• Weather Forecast
• Candy Selfie Camera
• Hi VPN, Free VPN
• Candy Gallery
• Calendar Lite
• Super Battery
• Hi Security 2019
• Net Master
• Puzzle Box
• Private Browser
• Hi VPN Pro
• World Zoo
• Word Crossy!
• Soccer Pinball
• Dig it
• Laser Break
• Music Roam
• Word Crush
The best practice to keep yourself safe from Google Play Installed threat is to carefully browse user reviews.