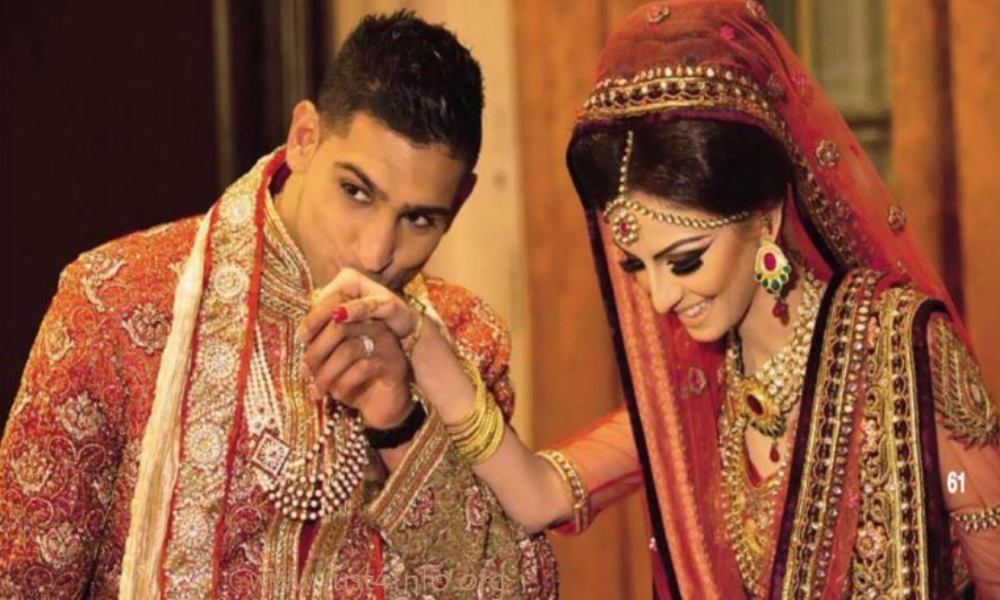 Amir Khan broke his silence after Faryal Makhdoom, his wife has accused her husband's family of "bullying" her. Faryal was trying to sabotage her marriage. The Pakistani-origin British boxer has given a strong warning to his parents. As well as his wife to stop accusing one another on social media.
However, he posted an apology on behalf of his wife when she posted some nudes of her brother-in-law out of respect.
https://twitter.com/amirkingkhan/status/808759549851209728
Faryal also snap chatted her in-law's so-called accusations she was suffering.
However, this was the rude she posted.
The twitter went crazy after it.
Faryal Makhdoom is way too savage with her latest snapchat upload. She just uploaded a pic of Amir Khan's brother naked lmao

— ! (@KIYXNI) December 13, 2016
https://twitter.com/not_my_name/status/808724620203298816
Damn,
Amir khan, faryal makhdoom & whole family story has more twists & surprises than any indian Saas bahu drama.

— Waleed Nasir (@waleednasir00) December 13, 2016
From Aviation to Aleppo to Faryal Makhdoom. Only Pakistanis have the skill to do that

— Qasim Zaidi (@QasimZaidi_) December 13, 2016
Thank god in the end. She also posted an apology on her own side. After she removed the image from her Snapchat story and apologized to her followers for posting the image. In her Snapchat Faryal says, "I wanted to apologize for the picture I uploaded earlier, I was a bit angry and I felt like I needed to justify myself. I've been traveling, every single day, doing the US tour for AK Foundation charity and I was just getting so stressed out, reading the comments of people talking about my dressing".
However, hope this statement by Amir and Faryal's, just puts a full stop to this saga.