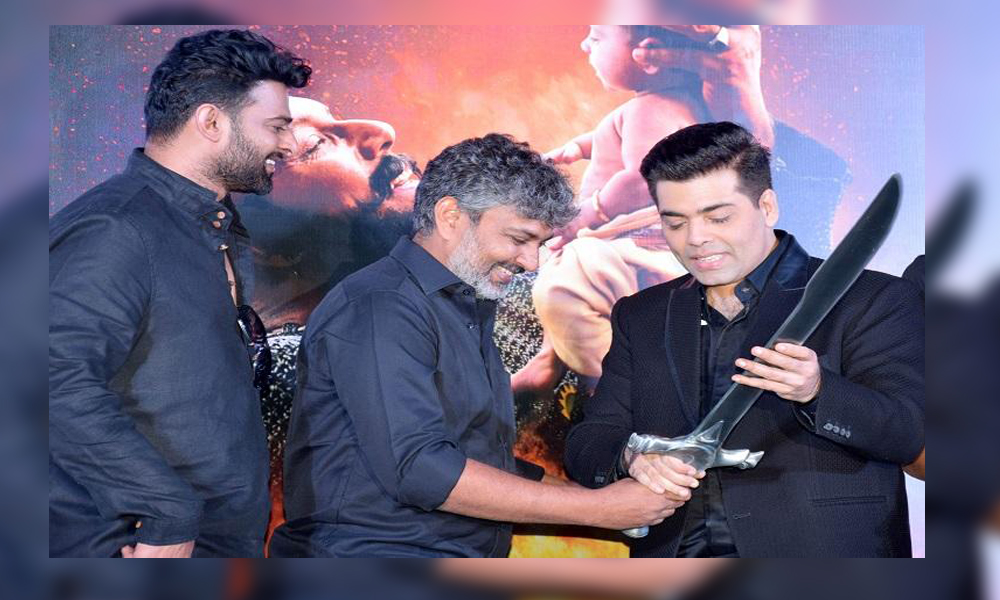 Telugu actor Prabhas is all set to make his Bollywood debut very soon.He hasn't done a single film over the course of 5 years. Due to his commitment to Baahubali film series. But now as the Baahubali film series is going to towards its conclusion.
Bollywood filmmaker Karan Johar who is distributing Bahubali in Hindi from his production house. Is going to launch Prabhas in his production Hindi venture too.
PRABHAS IN BAAHUBALI
S.S Rajamouli will direct the project.The project is currently in the works and details will be revealed once Baahubali 2 is out. Given the fact that the film's Baahubali is a sensation across India. His Bollywood debut will not only help actor's career but Karan's business interests too.