Buckle up for a thrilling ride this Eid-ul-Adha as Lollywood unleashes a cinematic extravaganza that will leave you spellbound! Directed by the power trio of Nabeel Qureshi, Nadeem Baig, and Marina Khan, this Pakistani anthology film is a must-watch with a star-studded cast that will leave you in awe.
This highly-anticipated movie is divided into three distinct parts that are sure to keep you on the edge of your seat. You'll witness the sensational Mehwish Hayat and the mesmerizing Wahaj Ali deliver a knockout performance in an intense and heart-wrenching drama. And that's just the beginning, as the gorgeous Sheheryar Munawar and the stunning Ramsha Khan will set the screen ablaze with their fiery chemistry in a scorching hot romance! And if that's not enough to get your pulse racing, brace yourself for a hair-raising horror-comedy by the genius of suspense, Nabeel Qureshi, starring the hilarious husband and wife duo Hira and Mani. This is a movie experience that you simply can't afford to miss!
Nadeem Baig will direct the first story of the film, featuring Mehwish Hayat and Wahaj Ali in the lead roles, which will be an intense drama. This marks the third time Mehwish and Nadeem Baig collaborate, while Ali is expected to deliver another impressive performance following his successful portrayals in "Tere Bin" and "Mujhe Pyaar Hua Tha."
'Siyaah:' Trailer of New Pakistani Horror Series Excites Viewers
The second story, anticipated to be a romantic drama, marks Marina Khan's directorial debut. The script is penned by Vasay Chaudhry, who has written the popular Jawani Phir Nahi Ani film series. Sheheryar Munawar and Ramsha Khan will play the lead roles in this tale.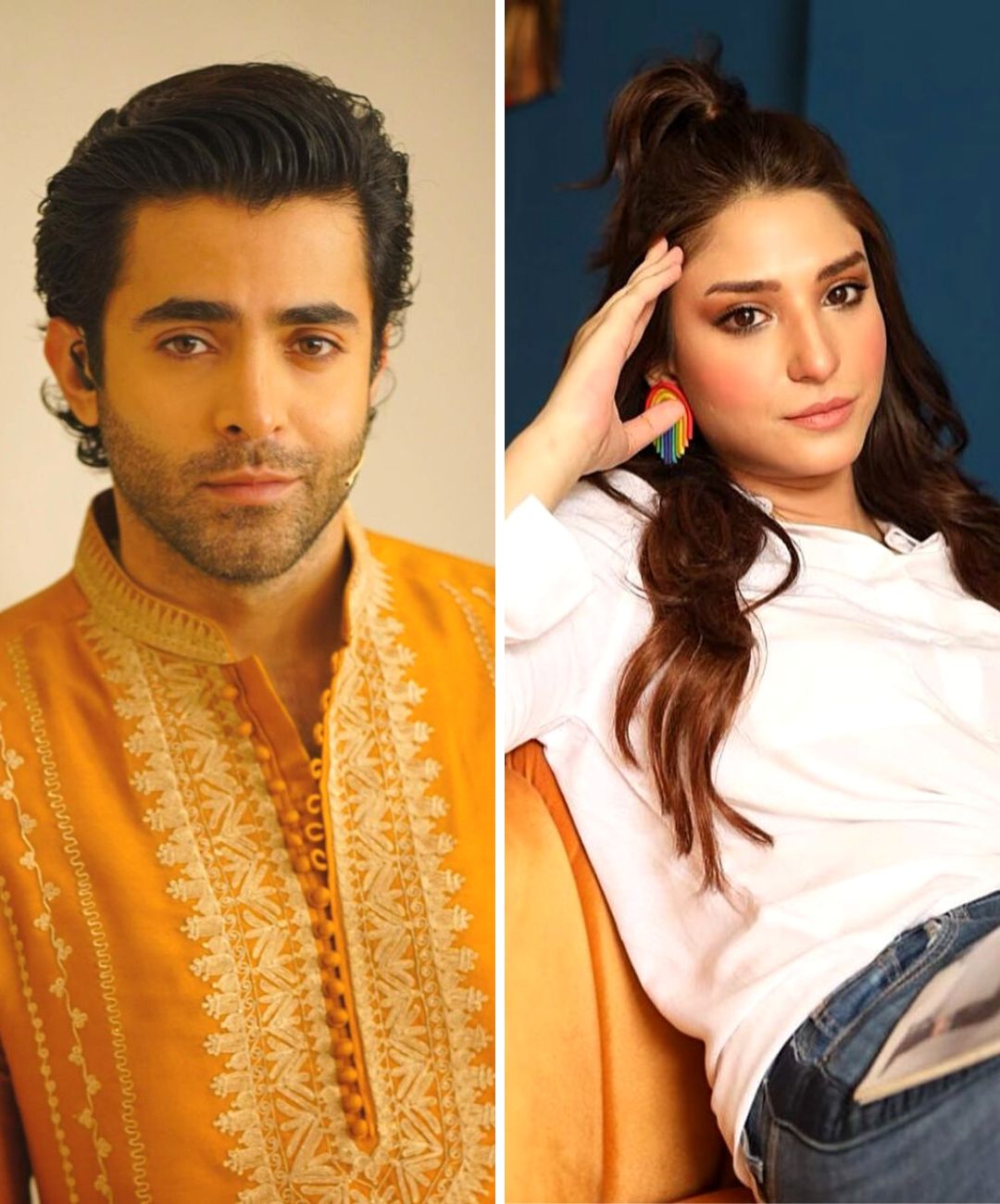 Nabeel Qureshi writes and directs the third and last story of the anthology, which is a horror-comedy. It stars the well-liked husband and wife duo of Salman Saqib (Mani) and Hira Mani as the main characters.
Rarely seen in Pakistani cinema, anthology films are a breath of fresh air that offer audiences and filmmakers alike an exciting opportunity to explore multiple narratives in a single cinematic experience.
And let me tell you, this upcoming anthology film is nothing short of thrilling! With a star-studded cast and a team of talented creatives behind the camera, it's no wonder why it's become one of the most highly anticipated releases of the year.
As Eid-ul-Adha approaches, Pakistani viewers are eagerly anticipating the chance to dive into three captivating stories that are sure to leave them on the edge of their seats. So get ready for a cinematic adventure like no other!