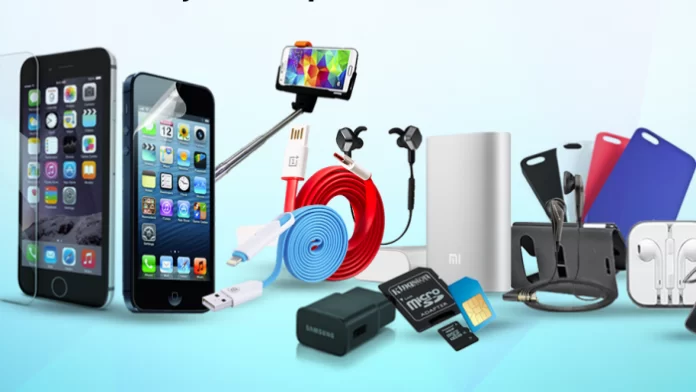 Since smartphones have taken over our lives, the need for excellent quality smartphone accessories like the smartwatches, handsfree, earbuds, fast-chargers etc has also increased in the Pakistani market. To fulfil these needs, hundreds of accessories brand has launched in Pakistan. Most of them offers top-notch quality products to their users. But there are also some brands that might have made their name in the market but they do not have that level of quality and reliability.
You can also find hundreds of smartphone accessories brand online these days, but before buying anything from them, make sure  that they are authentic and are not scammers.
Today, I will share a list of some the best smartphone accessories brands which I have tried myself and find them very reliable and affordable as well.
So, here is the list for the best accessories brands in Pakistan:
Xiaomi:
Xiaomi is a Chinese brand, which is widely known for its amazing smartphones in Pakistan. Besides selling smartphones, the company also offers a large variety of smartphone accessories as well. Xiaomi also has an online e-commerce store, where the company offers many top quality Mi gadgets and smartphone accessories like smartwatches, power banks and chargers, cameras, earbuds and handsfree and so much more. All of these accessories and gadgets are very trendy, has a very unique and stylish design and the most important thing is that they come at a very reasonable price.
Audionic:
As the name suggests, Audionic mostly deals with music and sound-related accessories and the company has been providing top-quality products in Pakistan for over a decade now. Audionic – The Sound Master has been giving very tough competition to its rivals like Kenwood, Sony and Logitech. The company offers premium quality smartphone accessories like handsfree, headphones, mics, Data Cables, Aux cables and Dual port chargers in the Pakistani market.
Anker:
if you are looking for a reliable and affordable charger for your smartphone or any other electronic device, then Anker is probably the best place you can visit. Anker is most famous for providing high-quality charging devices in Pakistan. The brand is available in the country for many years now and has made a good name for offering a very large variety of quality chargers for smartphones, tablets, and laptops as well.
The company is offering almost every kind of charging device. You can buy car chargers, wireless chargers, power strips, desktop chargers, wall chargers, power banks, and power stations all under one roof, isn't that amazing?
5- Baseus:
Baseus is a leading electronic brand that offers a large variety of quality smartphone accessories all around the globe including Pakistan. The brand offers a diverse range of mobile accessories like chargers, music accessories, cables, gaming accessories, power banks, power strips, and much more.