Get ready to indulge in a rollercoaster of emotions with the latest Pakistani drama series, "Ehraam e Junoon". This 2023 Geo TV masterpiece stars the stunning Neelum Munir and the dashing Imran Abbas, both of whom are sure to capture your heart with their brilliant acting skills.
Love knows no boundaries, and "Ehraam e Junoon" is a heart-wrenching tale of two individuals who are madly in love with each other. Brace yourself for a romantic journey full of twists and turns that will leave you on the edge of your seat.
Neelum Munir and Imran Abbas have chemistry that is simply electric, and the audience cannot get enough of them. Their on-screen presence is so captivating that you will find yourself rooting for their love to triumph against all odds.
In this article, we will give you all the juicy details about "Ehraam e Junoon," including its star-studded cast, gripping storyline, soul-stirring OST, airing schedule, and talented writer.
Cast: 
Neelam Muneer and Imran Abbas take center stage in the highly-anticipated drama, "Ehraam e Junoon." However, this star-studded cast also features a talented ensemble of celebrities, including Nimra Khaan, Aadi Khan, Fatima Awan, Maira Khan, Zainab Qayoum, Mehmood Aslam, and Birjees Farooqui.
This diverse and talented group of actors brings a range of skills and experiences to the table, promising to deliver a truly immersive and unforgettable viewing experience. Each actor brings their unique style and flair to the screen, making "Ehraam e Junoon" a must-watch for fans of Pakistani drama.
Penned by the talented Jahanzeb Qamar, this heart-wrenching tale is brought to life by the visionary director Syed Ramish Rizvi and Produced by the dynamic duo of Abdullah Kadwani and Asad Qureshi.
Drama Promo:
Story:
The plot of the drama Ehraam e Junoon centers around a wealthy young woman who becomes enamored with a handsome man at first sight. Upon learning that despite having an MBA degree he works as a pizza delivery boy, she arranges for him to be employed at her father's company.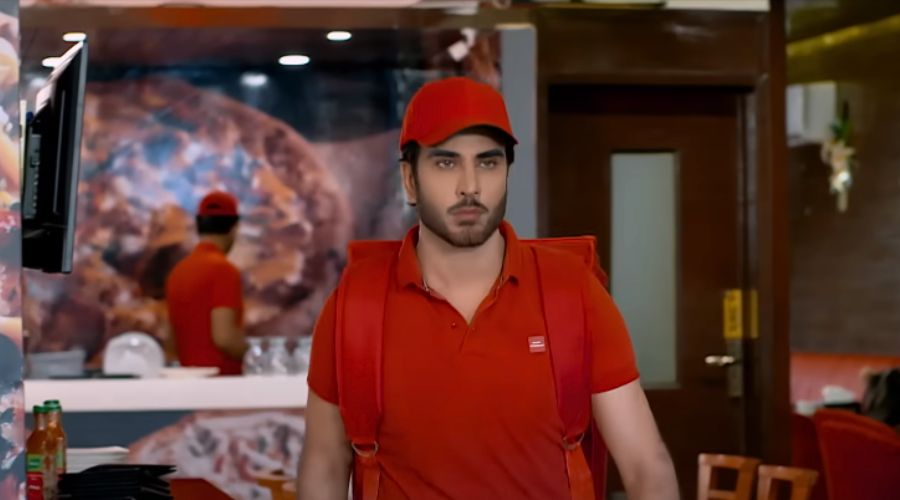 Although he is already married and devoted to his wife, he decides to take advantage of the rich girl's advances. The drama features the talented actress who portrays the wealthy protagonist opposite the charming Imran Abbas, and is a captivating romantic story filled with numerous twists.
Drama Timing: 
Tune in to watch the TV series Ehraam e Junoon every Monday and Tuesday at 8:00 pm only on Geo TV.