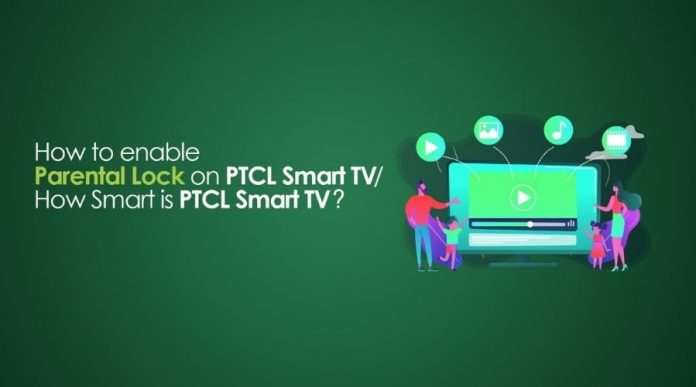 With the digital evolution, the one thing that is becoming popular in households is 'Smart TV'. People are gradually adopting to the new technology to have access to diverse content whether it is educational or entertainment purposes. Pakistan, in particular, has companies like PTCL that offer digital TV service with high quality channels and a range of new and exciting features that are enjoyable for the whole family.
PTCL Smart TV offers over 120+LiveTV channels and has a wide variety of movies and TV shows that customers can subscribe and enjoy their favorite movies and TV shows. One of the 'smart' features of this service is the parental lock that is useful to monitor the content being viewed by children.
Parental Lock and how to enable it
Despite quality content for kids, parents are concerned that their children might access content that is inappropriate and not relevant for their age group. Good to know that PTCL Smart TV provides a 'Parental Lock' feature that blocks access to certain channels without having a password. This feature allows parents to safely monitor and control what their kids watch on TV, ensuring a safe and controlled viewing experience.
Parental lock feature can be accessed through settings in App tab in launcher page.
Other exciting features include, TV on Demand, Personal Video Recorder (PVR), Pause and Rewind option to replay Live TV programs and much more. These allow viewers to catch up on their favorite programs and watch them whenever they want without missing any content that was aired previously.
What is unique about PTCL Smart TV?It offers over 12,000 hours of content, from Pakistani movies and documentaries to educational content, PTCL Smart TV offers something or the other for the entire family. In particular, there are various types content available for children including on education and entertainment.
All in all, these features including Parental Control offer a premium viewing experience for PTCL Smart TV customers as they make viewing experience fun, enjoyable and smart for the entire family.