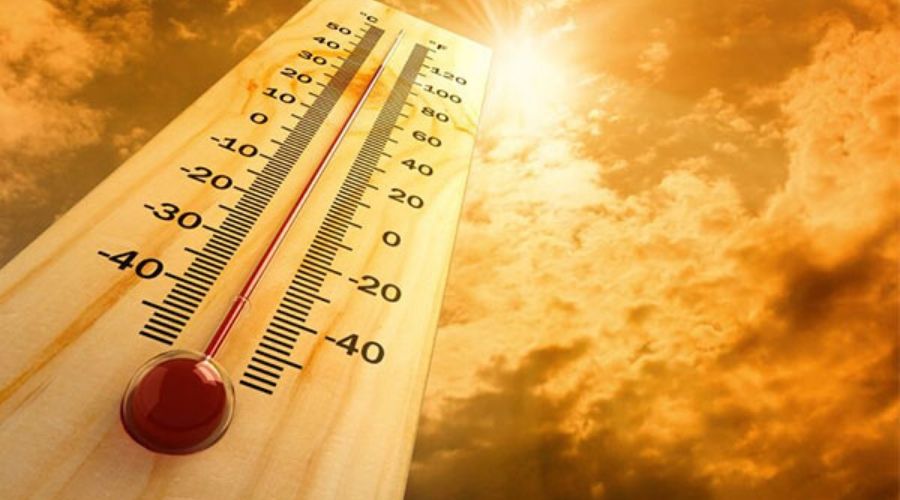 Brace yourself, Karachi!  Over the past two days, Karachi has been experiencing extremely hot and dry weather that entails a beaming sun and warm windy situation throughout the day, making the temperatures to rise.
According to the Pakistan Metrological Department, a moderate heat wave condition is likely to continue in Karachi till Monday."Today, the mercury soared again to 41.5 degrees Celsius under the influence of hot and dry winds from the north and north-westerly direction, but the situation improved in the evening with the resumption of the sea breeze," said Sardar Sarfraz, the Karachi Met Director on Saturday.
MET has predicted hot and dry weather to develop all over the country. The soaring temperature in Karachi can be attributed to the halt in sea breeze- which allowed the heatwave like condition, said the official.
The maximum temperature during Karachi heatwave is likely to remain 39–41ºC during the next two days, said MET chief Sarfraz, adding that mild to moderate heat waves were expected in Karachi in May. Saying winds from the west/south-westerly direction would bring the temperature down, weather conditions are likely to improve Saturday onwards.
Officials of the Met office maintained that authorities and all other stakeholders should continue with their efforts to take precautionary measures and keep them updated about the weather.
The weather would improve from Sunday with the temperature likely to remain between 37 and 39 degrees Celsius.
Stay home, stay safe Karachi!