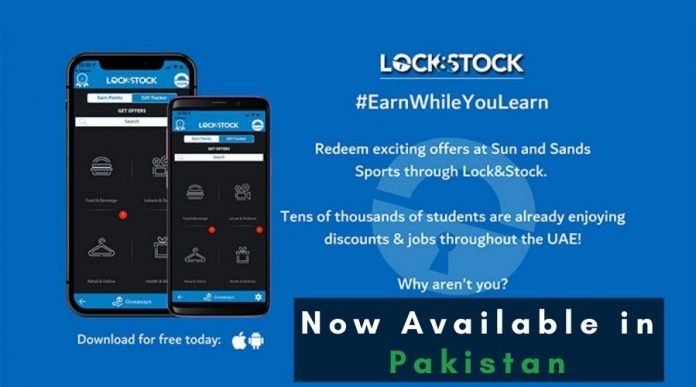 Lock&Stock, a free mobile application that help students to keep away from their mobile phones for a short period of time so that they can focus on their studies and while doing that they can get different incentives, such as discounts on food, leisure, and retail brands.
Not only that, students can also avail scholarships or get decent jobs and internships in renowned organisations, just by using this app.
Lock&Stock app was first launched in 2017, in the United Arab Emirates (UAE), and since then, the app has helped over 50,000 students spend a combined 558 years offline.
The Co-Founder, and CEO of Lock&Stock, Craig Fernandes said,
"Students, especially 16-18-year-olds are getting Digitally addicted day by day, spending hundreds of hours on to their smartphones. Our main motive is to improve the lives of students and we aim to fight digital addiction among students from all around the globe."
The basic purpose of Lock&Stock app is to calculate that how much time the student spends away from his mobile phone, the app also blocks all social media notifications so that students can keep their concentration towards their studies and utilise their precious time by doing something useful.
The app also enable students to compete with each other on a leader-board and the best performing students are rewarded. The purpose is simply to keep the student community entangled.
The Chief Technical Officer (CTO) of Lock&Stock app, Mustafa Ahmed said that "It has been an incredible journey for us so far, starting out has a humble startup with a mission to fight with digital addiction in the classroom to become the largest education marketplace in the UAE. We launched our operations in Pakistan on the 15th of September – that is just a week before our 3 year anniversary.
You can easily download Lock&Stock App for free from the Google Play Store and App Store.