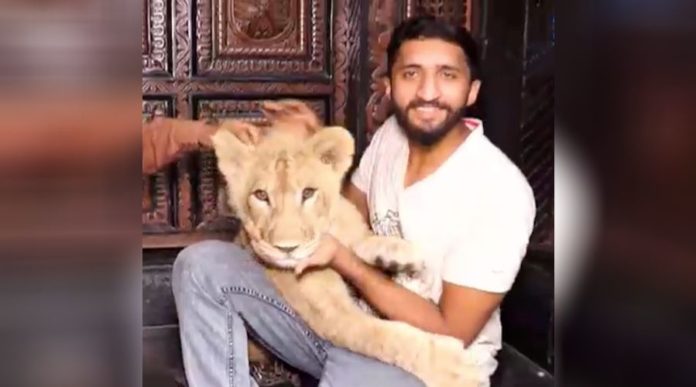 There are many people who have pets as integral part of their lives but mostly resort to the more friendly indoor pets like fishes, cats, parrots, pigeons or dogs, we bet you have never met a person who has a pet lion.
A brave young man from Multan, took liking to a lion and made this predator his most fast companion.
Zubair has named the lion Leo and calls him his best friend. "I wanted to keep a lion as a pet since childhood," he said. "Even though it can be dangerous, I still managed to fulfil my wish."
Zubair takes special care of his pet lion explaining that due to high temperatures and heat an air-conditioner has been installed for the lion.
Zubair also takes much care of the diet of the animal by feeding his pet lion his meals immediately as he gets hungry.
According to Mudassir Hasan, the assistant director of the Punjab Wildlife Department, there's no permit needed to keep a lion if the person gets it from within Punjab.
"A permit is only needed if the lion is imported. Otherwise, anyone could keep them at home," he said. However, he stressed that the owners should keep the adult big cats caged, rather than allowing them to roam freely.
Zubair has a cage installed in his home though he lets Leo roam freely, though Leo has a metal cuff around its neck and Zubair controls him with the chain attached to the cuff.
Zubair has an ample amount of love for all his pets but Leo stands out.