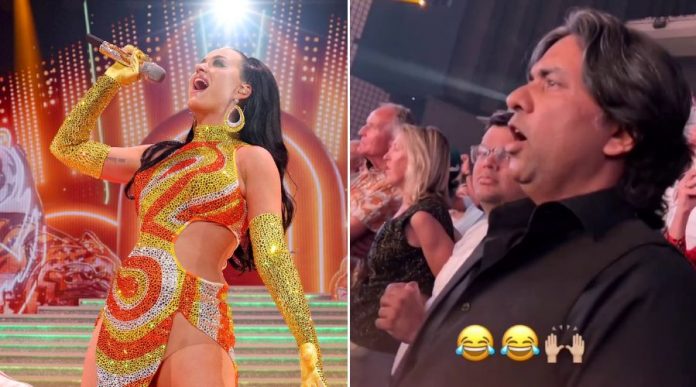 Pakistan's music scene has long been renowned for its abundance of extraordinary talent, captivating audiences with enchanting voices and exceptional compositional abilities. Standing out among these remarkable artists is the incomparable Sajjad Ali, whose musical voyage commenced at a young age.
Sajjad Ali's timeless anthem, "Babia," remains a source of inspiration for the younger generation, a true testament to his enduring appeal. Endowed with a voice as smooth as honey and an unmatched talent, Sajjad Ali has captivated millions, enticing even the most reserved souls to surrender to the music and dance with uncontainable bliss.
In a recent escapade filled with joy and amusement, Sajjad Ali embarked on a remarkable journey attending the concert of the globally acclaimed American singer, Katy Perry, hailed as one of the finest vocalists worldwide. Accompanied by his son, Khubi Ali, this dynamic duo exuded an irresistible energy that injected an element of delightful disorder into the event. As Katy Perry's melodious voice enchanted the fans, Sajjad Ali effortlessly captured the essence of each melody, his expressions vividly illustrating his pure delight and profound admiration for the occasion throughout the entire performance.
Here, have a look at the video:
The internet is buzzing with reactions to the uproarious video: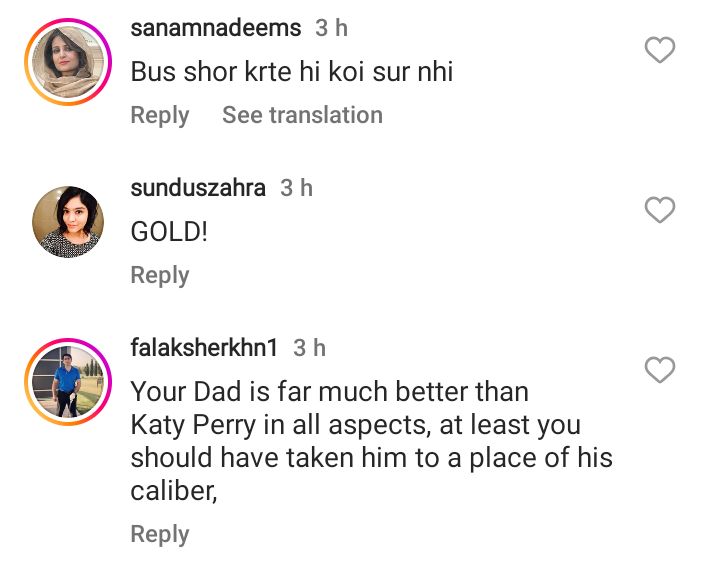 Khubi Ali cherished the unforgettable experience of accompanying his father to Katy Perry's concert, describing it as a truly rewarding adventure. In a touching gesture, he shared a delightful video that captured snippets of the enchanting evening, not only showcasing the joyful ambiance but also testifying to the profound bond shared between father and son, united by their mutual love for music.
This extraordinary encounter involving Sajjad Ali, Katy Perry, and Khubi Ali exemplified the universality of music and its ability to transcend cultural boundaries. It symbolized the unbreakable thread that connects diverse musical traditions, enabling artists from different corners of the world to come together and create moments of pure enchantment. Undoubtedly, this event left an indelible mark on Sajjad Ali's musical journey, further igniting his passion to mesmerize audiences with his melodious voice.
As the music landscape in Pakistan continues to evolve, artists like Sajjad Ali become a wellspring of inspiration for aspiring musicians, proving that genuine talent knows no borders and resonates with audiences worldwide. With his timeless voice and unmatched artistry, Sajjad Ali reigns supreme, captivating listeners and bewitching them with his musical genius.