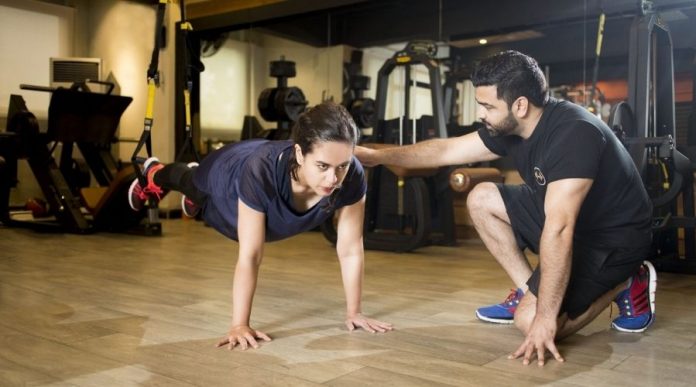 Gyming has not only become a need for staying active rather a lifestyle and more than that a trend. With latest workout techniques making waves on social media, more and more people want to stay fit and join in as the awareness increases.
From online workout sessions to in-person training, there are a number of customised training and exercise programs that cater to all shapes and sizes.
Here is a list of 10 best gyms in Karachi that will help you achieve your fitness goals.
Shapes:
Located over a huge location, Shapes features a range of facility ranging from gym to Jacuzzi to squash courts and much more. Shapes also features a message room which offers a range of message services. The gym is open from 6 am till 10 pm.
Shadow Fitness:
Shadow Fitness providing you everything you want to have for the workout that includes strength, cardio studio, MX 360, aerobics, Zumba, yoga classes, steam/sauna, and personal training. All facilities are according to your demand and also, we have professional trainers for all of them. You can flex your muscles, do weightlifting, cardio exercises or want to target some specific muscles.
So, what are you waiting for?
Grab your phones and Google now gym near me for an official landing towards the best gym in Karachi
If you want to visit and join this amazing gymnasium, do come to visit at this address:
Sky Comforts Plot#120, opposite Del Frio, Block A Smchs Karachi, 75400
You can also trace this location on your maps:
https://goo.gl/maps/MD2EvxFvNDbdnLck6
Club M:
Yet another favorite is Club M, which is equipped with the latest equipment and features the latest workout regimes and trainers. Choice of many mainstream celebrities and popular personalities, Club M has 3 floors packed with members coming in for a range of facilities offered. The gym is open from 6 am till 10 pm.
CORE:
CORE gym has people coming in from all walks of life, CORE has a lot of popular social media and TV personalities coming in for routine workouts. Each member is provided with a personalized workout plan and meal plan to build muscle, strength or simply lose weight. CORE is located on Tipu Sultan Road and Ocean Mall Clifton.
Get Smart:
Offering services at a range of locations, Get Smart gym is the choice of many Karachiites because of the convenient options it provides. It is one of the most affordable option in the city which provides trained and personalized trainers along with latest workout sessions.
Powerhouse Gym- ARENA:
Located in the amazing location of ARENA, Powerhouse gym is an option that is not only attractive due to its location but also the options to stay fit it provides. Arena members can also join the gym facility.
Studio X:
Offering custom classes for ladies, Studio X features Zumba, Crossfit, aerobics and many more. Studio X is one of the first choices of ladies looking for an all-ladies classes and staying in shape. Personalized trainers provide workout plans that suits the needs of each individual.
Velocity X:
Offering Mixed sessions and also Ladies only classes, Velocity X yet again provides Zumba, Pilates, Aerobics and many more classes. Specialized programs like Method X, The 42 Day Challenge, X Force, MX 360, and Power Shred also are a highlight for joining this gym.
My Gym:
One of the biggest fitness setup not only in Karachi but Pakistan, My Gym offers customized classes as well as latest equipments that help the customer make the right workout regime that he wants to follow. It is a gym that also offers a daycare so that mommies and daddies can work out, stress-free.
Structure Health and Fitness:
Featuring highly qualified and certified staff, Structure Health and Fitness is the posh setup that caters to a lot of customers. It also specializes in MMA, Boxing, Crossfit, Kickboxing.
MUV Base:
Revolutionizing the traditional workout regime, MUV Base features a range of unconventional workout sessions that is many customer's favourite thing about the place. MUV offers several classes – ranging from aerial yoga, strength & cardio, Pilates, yoga, Zumba along with aerial yoga.