There is no denying it, Mathira is definitely the most bold, frank and hot celebrity here in Pakistan. Mathia never shilly-shallied about her extremely bold and sexy photos on her Instagram account or even talking about her thick body and personal life matters.
She is the most confident and sassy celebrity in Pakistan, no other celebrity has ever dared to talk about their body features but Mathira is no normal celebrity, she has clearly discussed about her thick body features and especially about her hips.
In a interview, Mathira has openly made an statement that:
"I know I have thick and round hips but I am not afraid to talk about it or even show it to the world."
Mostly people in our country hate her because of  her such bold pictures, actions and statements, many people even call her with bad words but mathira never paid attention to such hatred from the people, she likes to live her life as she wants and does whatever she likes to do.
Mathira really knows how to be the center of attention and create a buzz in the industry. Mathira was also back lashed for appearing in a 'Josh' condom TV commercial with bold character and dialogues. But she never responded towards the hatred of the people, she really does not care what people think about her.
Everything You Need to Know About Mathira:

Typically we know her as Mathira, but no one knows her with her full name which is 'Mathira Mohammad'.
Mathira was born on 25th February 1992 in a Muslim Family in Harare, Zimbabwe, her mother was a Pakistani and her Father was South African.
Mathira has a sister whose name is 'Rose Muhammad', she is also an actress.
Before moving in Pakistan with her family, she completed her studies in Zimbabwe.
Mathira made her debut with music videos of  Jadugar, Desi Beat and Nachdi Kamaal Billo by Malkoo and Woh Kaun Thi by Rizwan-ul-Haq.
After that, she also availed the opportunity to host her own late-night show in 2011 which was called "Love Indicator" on Vibe TV.
The main theme of the show was to give 'Love Advice' to the live callers.
During the show, Mathira faced much unethical behavior from the callers, some people used to abuse her and some just wanted to fool around.
But there was one most 'Tharki' caller, who harassed mathira and the video went viral on the internet.
Here is another clip from the show when mathira had to face some extremely Tharki men.
Moreover, the same year she hosted another TV show "Baji Online" on AAG TV.
In 2012, Mathira got married to a Dubai-based Punjabi Singer, Farran J Mirza aka Flint J.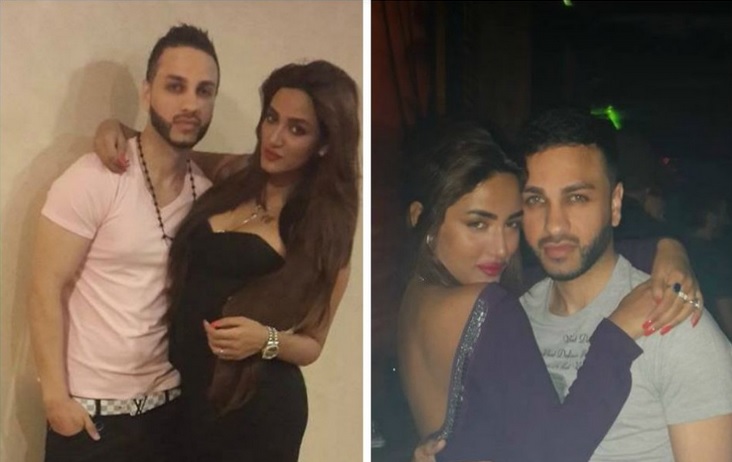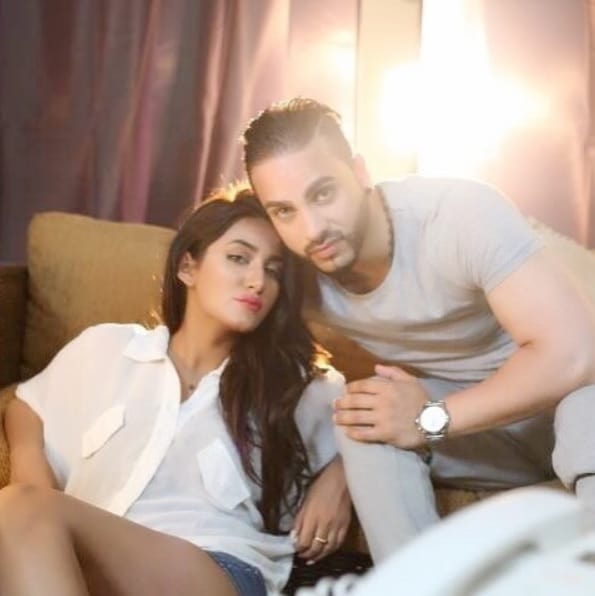 After that, they were blessed with a cute little baby boy 'Aahil Rizvi' in 2014.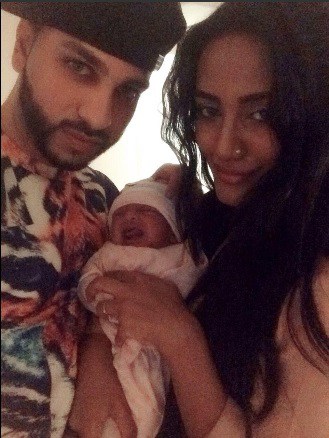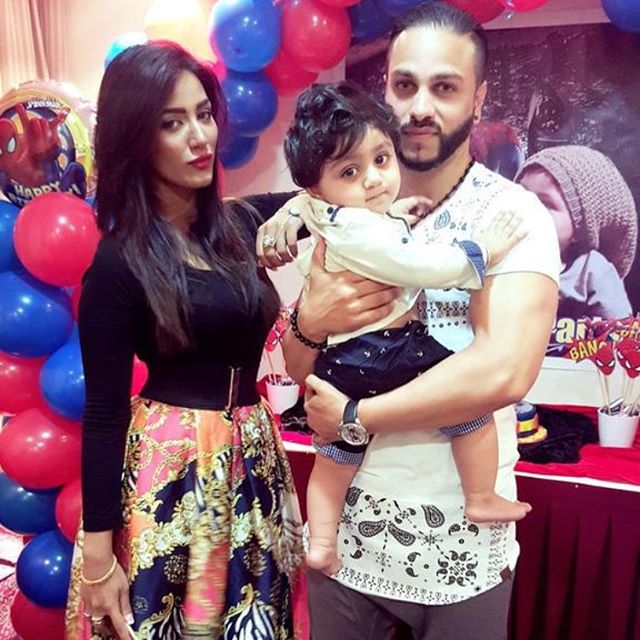 But Sadly, the couple got divorced later in 2018 due to some misunderstandings.
Mathira did not stop here and also tried her luck in Bollywood, in 2013 she made her debut in Indian Punjabi film 'Young Malang' by doing an Item song  'Lakk Ch Current'
She also performed an item song for Pakistani film industry 'Masti Mein Doobi Raat Hai' in the film 'Main Hoon Shahid Afridi' starring Humayun Saeed.
At the end of 2013, she appeared in a new music video'Jhoota' with young and talented rapper Arbaz Khan.
In 2014 she appeared in a Bollywood movie directed by Vipin Sharma.
In 2015, she was featured in a music video "Piya Re" alongside Furqan and Imran to pay the tribute for Adnan Sami's song "Bheegi Bheegi Raaton Mein".
Mathira also performed a supporting role from 2017 to 2019 in Geo Kahani's series 'Naagin'.
She also appeared in the romance-thriller movie "Sirf Tum Hi To Ho"  alongsie Danish Taimoor.
Later in 2019, she appeared again as a host on Bol Network's 'Game Show Aisay Chalay Ga' Alongside her co-host Faheem.
This game show was all about winning different kind of cool and exciting prizes, coupons etc. Live Callers/Contestants were able to win various cards with discounts.
Even though she reappeared as a host after a long time she just could not resist her naughty and giggly nature with live callers and Yes, she did it again. She often tried to tease her live callers and drag them into a double meaning and sexual conversation, but thanks to Faheem he did not let that happen.
Here is the full episode, in case you want to watch the naughty conversations of the hosts and the callers.
Currently, she is hosting another game show "The Insta Show with Mathira" on Bol Network, in this show you will see lot of celebrities faces who will be giving out many hefty gifts and prizes to the participants.
The Insta Show airs with Mathira every Saturday & Sunday at 6:00 PM only on BOL Entertainment.
The Insta Show with Mathira: Teaser, Timing and other details
Now, without any further ado, let us take a look at the hottest pictures of Instagram QUEEN 'Mathira' in 2020.
1. Queen slaying in a Black Top and showing us that no pervert can change her wardrobe.
2. Taking a Hot Mirror Selfie in London with Pink Top on.
3. Riding a Rolce Royce at James street and flaunting her Thick Body
4. The Girl is okey to Show-off her Thick body features and Sunny Deol Arms
5. Flaunting her Thick Bumps on Valentine Day and telling us to Love our-self
6. Killing it as she makes a mirror video with her Thick Curves in her room
7. Lip Syncing in her car wearing a deep neck top at Chicago Downtown
8. Showing her Thick Body Features from Top to Bottom at Jumeirah Palm, Dubai
9. Claiming that she is too Thick for us too handle, Well, we sure can not deny that!
10. More Thick Bumps, Queen stays at home during pandemic and suggests others to do the same as well
11. Posing a Hot number with blue off-Shoulder blouse
12. Another Hot Shot wearing a skin colored top with Denim Jeans
13. Mathira Loves her Bumps, says her bumps are bigger and brighter then most of the people around who do not like her.
14. The Girl is just Killing it in this Black Sports short and Top as she flourish her Hips.
15. Showing off her Cleavage like no other Celebrity in Pakistan.
16. Exhibiting her Big Fat Bum in a tight Denim Jeans and Black T-Shirt.
17. Posing with a Cropped Black Blouse and Funky Look at her Balcony in London, United Kingdom.
18. Another Hot Curvy Photo while laying on her bed made us speechless!
19. She does not Care if She is too Thick! Queen showcase her thick Front and Back with Stylish Bun Hairdo
20. ORANGE IS THE NEW BLACK! Flaunting her Extremely Hot Thick front and back, not caring if anyone approves it or not.
21. Mathira's posing a side face with laminate skin Goals!
22. Mathira Showcasing her Thick Golden Heart while sitting in the Car