Nihari is hands-down one of the most popular and delicious desi food which is loved by almost every Pakistani. It is a slow-cooked meat dish that usually uses beef or mutton shank meat, but chicken nihari is also a tasty option. The taste gets even better when you eat it with hot Khameeri Roti. Nihari has its origins in the Indian subcontinent, and it has become a staple in Pakistani cuisine. Today we will show you best five Nihari Restaurants in Lahore, so you can go visit them with your friends and family.
If you happen to be in Lahore, there are some great places you can go to enjoy the best nihari in town. So, if you're a foodie looking for a mouthwatering and satisfying meal, you might want to check out these places and treat yourself to a perfect plate of nihari!
If you are looking for the best Nihari House in Lahore, the first place you should visit is the Muhammadi Nihari House in Mozang. They have been serving the best Nihari in town for over 50 years now. Muhammadi Nihari offers a variety of nihari dishes made with beef and chicken. They have beef nihari with mouth-watering nali fry, beef and chicken plain nihari, beef and chicken nihari fry, beef maghaz nihari, and a special beef nihari fry. The restaurant is also located at Allama Iqbal Town and the best thing is that they are open 24 hours a day.
2. Haji Nihari:
You should definitely check out the Haji Nihari restaurant located on Lahore's Jail Road as it's one of the oldest nihari restaurants in Lahore and is well-known for its mouth-watering nihari. So if you are someone who likes food a bit spicy and full of flavors at an affordable price, Haji Nihari is your next perfect Nihari spot.
3. Dogar Restaurant 
Dogar restaurant has a diverse menu that offers a variety of different dishes and cuisines, however, they are particularly famous for their mouth-watering breakfast, which includes its signature nihari.
Their nihari is one of the best in town, their Nihari is super fresh and they offer a very decent quantity as well. Plus, you can enjoy this delightful meal at an affordable price. Dogar restaurant is located in DHA Phase 1.
4. Capri: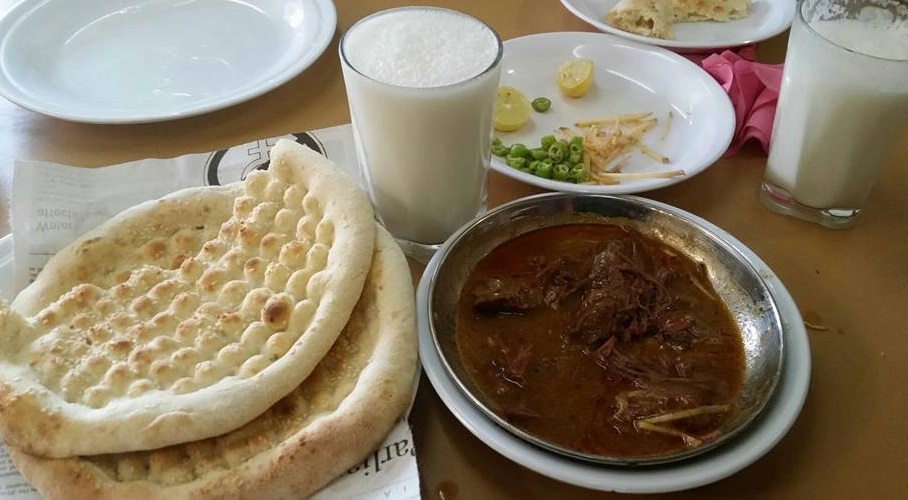 Capri is another one of the famous Nashta points for Nihari lovers located near Bundu Khan. They are well known for their delicious beef nihari and Lassi, also their Tarkay Wali Gravy and Maghaz is a must-try. However, if you're planning to visit on the weekends, be sure to arrive early to reserve a good seat, as this place tends to get pretty crowded due to its scrumptious breakfast.
5. Waris Nihari House
If you are a true Nihari lover, you probably would have heard of Waris Nihari, they are so popular that even locals and Google recommend it as one of the best nihari places in Lahore located on New Anarkali Road. Their menu has a wide variety of nihari, including beef nihari, bong nihari, mutton nihari, and delicious chicken nihari.