A look-alike is a person who resembles another in an uncanny and very similar manner. However, it is said that every person has at least one similar face in the world, if not more. Therefore, the theory becomes most interesting when you find a similarity between a popular youth icon, a celebrity who can be instantly recognized.
Here are some celebrities who look almost alike:
John Abraham and Mubashir Malik(British Broadcaster)
Ranbir Kapoor and Simon Helberg(Hollywood one of the very famous actors)
Dev Anand and Hollywood's Evergreen Actor Gregory Peck.
Haifa Wehbe and Rakhi Sawant. Don't they look exactly alike at different occasions?
Roger Federer and Arbaaz Khan.
Shawn Michaels and Akshay Kumar.
Bradley Cooper and Hritik Roshan.
Hayden Panettiere and Parineeti Chopra.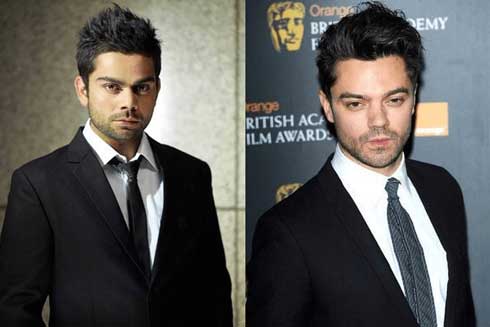 Virat Kohli and Dominic Cooper.
Sanjay Dutt and Jean Reno.
Asin and Kayla Ewell