Bollywood's nawab Saif Ali Khan is known for his royalty, charm, and exquisiteness. The actor is the son of late Mansoor Ali Khan Pataudi who is the owner of the Pataudi Palace. One of India's beautiful heritage homes. Besides being a tourist attraction, the place has fancied many filmmakers, who have shot their films in the grand palace, time and again. For e.g Veer,Rang De Basanti and Mangal Pandey.
Most recently, Saif's wife Kareena threw her birthday bash for all her friends, at the royal place. No wonder, Pataudi palace is a perfect weekend party for Saif and his family. They still keep visiting the place, whenever free.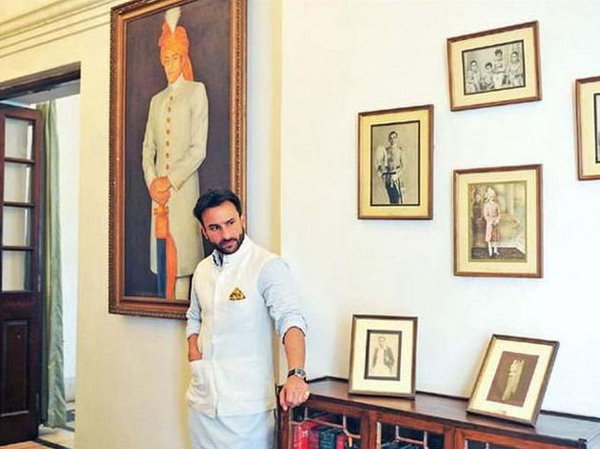 This photo, which sees the very old of the Pataudi's Nawabs. Saif posing inside the palace has gone viral. The actor looks charismatic as he makes for a perfect click.
Hence, since we know, Saif's photo has left you asking for more, here are more inside pictures of the palace.
The front view of Pataudi Palace
On the request of Iftikhar Ali Khan, the 8th Nawab of Pataudi. The building was designed in the style of the colonial mansions of Imperial Delhi by Robert Tor Russell.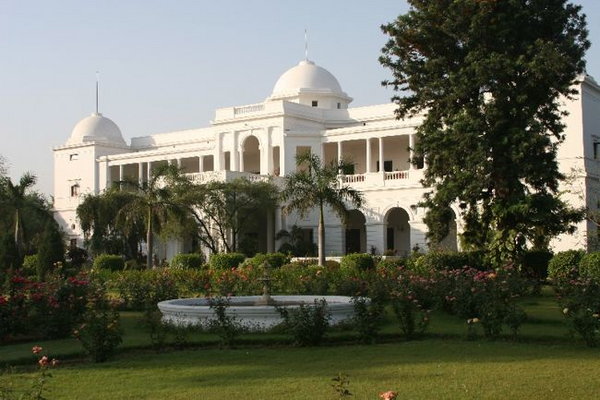 The town is at a distance of 25 kilometers from Gurgaon.
Saif's grandfather Iftikhar Ali Khan Pataudi, who had the rare distinction of playing for both the England and Indian cricket team, built the palace in 1935.
The palace has been turned into a luxurious hotel and honey moon resort. Even Saif and Kareena stayed here after their wedding.
However, the Pataudi Palace is also called Ibrahim Kothi.
Pataudi palace has been managed by the hotel group Neemrana. The beautiful palace has marble fountains and huge gardens.