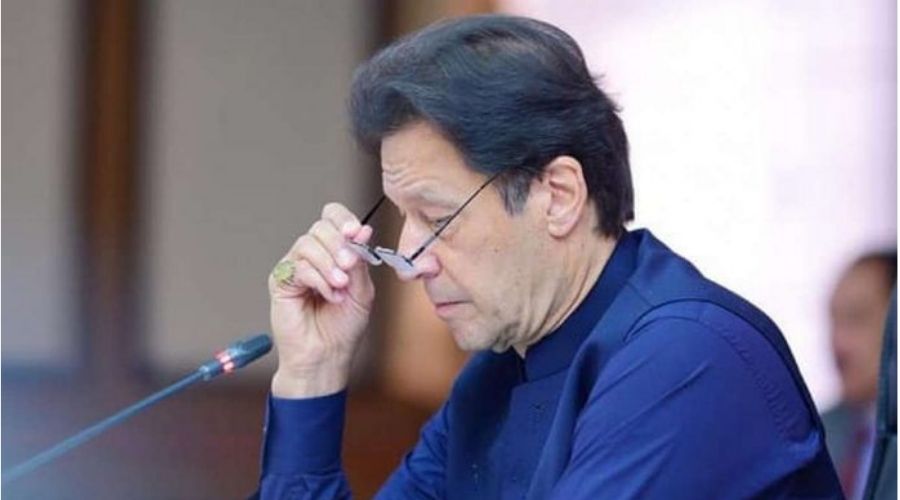 Prime Minister Imran Khan has said that for every Rs. Donated to the Corona Fund, Rs. 4 will be added to the fund by the government.
"I have set aside the Prime Minister's Corona Relief Fund for deserving people who have lost their jobs due to the Corona Lockdown," Imran Khan said in a Twitter message.
Yesterday I met recipients of #EhsaasEmergencyCash Category IV for labourers laid off work, funded by Prime Minister's COVID Relief Fund. For every rupee donated, govt will give 4 more. Ehsaas data & transparency rules apply fully. Applications are open at https://t.co/yQ1oWiVt8w

— Imran Khan (@ImranKhanPTI) May 19, 2020
میں نے وزیراعظم کورونا ریلیف فنڈکوان مستحق افراد کیلیئے مختص کیا ہے جوکورونا لاک ڈاؤن کی وجہ سے بے روزگارہوگئے ہیں۔ ہرایک روپیہ عطیہ کرنے پرحکومت کی جانب سے4روپے فنڈمیں شامل کیئے جائیں گے۔احساس ایمرجنسی کیش کے شفافیت کے تمام ضابطےاس فنڈ کے تحتCategory-4 کی ادائیگیوں پرلاگوہوں گے۔

— Imran Khan (@ImranKhanPTI) May 18, 2020
Rs. 91 Billion cash distributed By Ehsaas Program In first Month
He said that all the rules of transparency of Ehsaas Emergency Cash would be applicable to category 4 payments under this fund.
It may be recalled that the federal government had recently decided to merge the Corona Relief Fund and the Ehsaas Program.
The government has decided to provide Rs 12,000 per family for the unemployed and needy people affected by the economic crisis due to Corona.
Prime Minister Imran Khan has said that so far Rs 81 crore has been distributed among 6.6 million families through Ehsaas Emergency Cash Program.