Amid rising fuel prices and global warming, every nation around the world is drastically shifting towards electric vehicles to save energy and the earth's environment from the harmful carbon emissions of vehicles. In recent years, Pakistan Government has also taken many major steps to promote electric vehicles among citizens and has also launched many EV charging stations across the county to facilitate the users. If you also have an electric vehicle and want to find the best-suited EV charging station for yourself in Karachi then you have reached the right place. Here, we will be listing the number of Ev charging stations that are currently available in the metropolitan, their full address, and contact details as well. So, let's begin:
BMW Charging Station:
The First EV charging station we will discuss is the BMW charging station. It is located at V39P+HQ9, Darwaish Colony, Karachi. The charging station closes at 6 pm. You can contact the charging station at their phone number: +92 21 34323693.
ABB Charging Station:
ABB charging is also one of the most popular EV charging stations located at Karachi – Hyderabad Motorway, M-9 Gadap Town. The station is equipped with state-of-the-art technology and has a 50 kWh capacity.
Electric Vehicle Charging Station:
It is located at Shell Askari IV Gulistan e Johar at Rashid Minhas Road, next to Mcdonald's, Askari 4.
E-Tron Libra Charging Station:
The E-Tron Libra is Pakistan's first fast EV charging station that opened in Karachi Saddar. It is equipped with a very modern infrastructure and has 160 kW fast chargers that can re-energize high-end EVs as well as Chinese EVs with smaller batteries. The fast chargers can recharge a car from 0-to-80 percent in 15 minutes.
Shell Oasis: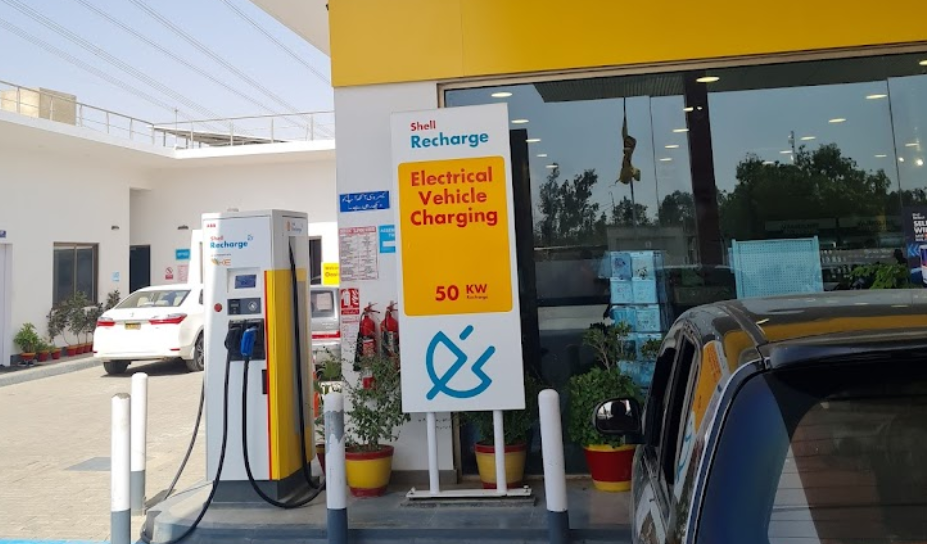 The Shell Oasis Ev charging station is located at Karachi – Hyderabad Motorway, Gadap Town. The best thing about this charging station is that it is available 24 hours a day. You can also contact them via their phone number at +92 21 34410380.
Shell: 
Another Shell EV charging station is located at Rashid Minhas Rd, A -1 Askari 4. You can contact them at +92 21 34615074.