Electric vehicles are becoming more and more popular among Pakistanis these days and the Government is also aiming to reduce carbon emissions, promote a healthy environment and grow the country's economy. For the past few years, The government is constantly working to bring more electric vehicles into the country and opening up EV charging stations in big cities like Karachi, Lahore, and Islamabad across cities to attract more people to buy EVs.
Pakistan's Department of Planning, Development, and Reform has also revealed that they expect almost 10% of all passenger cars sold in Pakistan to be powered by electricity within the next two years. To achieve this goal, authorities are also encouraging private companies and big players to invest in EV charging infrastructure as well as offering tax incentives on EV purchases, Electric Vehicle Charging Stations. Another main reason for having an Electric vehicle is that it is very economical. In recent times, when fuel prices are skyrocketing, having an electric vehicle is no less than a blessing.
In this article, we will list the number of EV charging stations that are currently available and operational in Lahore, also their address and contact details so that you can easily visit them and recharge your Electric Vehicle.
BMW PHEV Charging Station: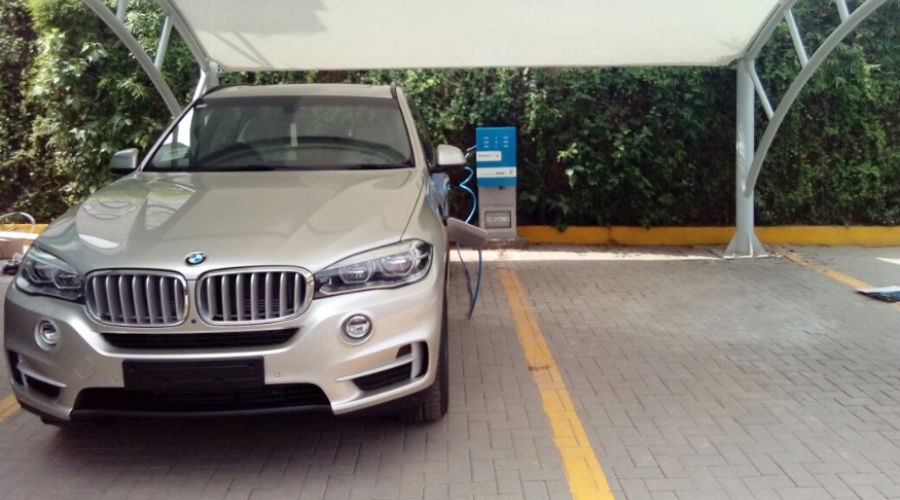 The BMW PHEV station is located at 15 Davis Road, Garhi Shahu in Lahore and you can visit the charging station till 6 pm.
Phone no: (042) 36360265
Electric Vehicle Charging Station:
The second EV charging station is located at F766+29V, Sher Ali Rd, opposite Expo Center gate#7, Trade Centre Johar Town, Lahore. The best thing is that the station is available 24 hours a day.
Phone no: +92 42 35300563
A-Charge:
The A-Charge EV charging station was set up in collaboration with AEPL and ABB by METRO Pakistan at its Thokar Niaz Beg Store in Lahore to reaffirm its commitment towards "Environment Sustainability" and being a responsible business in the country. This Ev charging station has all three types of charging options available and it is open till 10 pm.
Green EVSE:
You can visit another amazing EV charging station available at the heart of Lahore, the Green Evse charging station is located at 16-A Hali Road, Block A Gulberg 2, and is equipped with the latest EV charging features and technology.
Phone no: +92 300 1113873
BMW ChargeNow:
ChargeNow was launched by BMW Dewan Motors at Packages Mall Lahore, it was also one of the first Ev charging stations in Pakistan.