Samsung and OnePlus have already released new devices this year, but smartphone enthusiasts can expect many more exciting releases in 2023, especially in the foldable phone category. While it's difficult to predict exactly what the phone industry will bring, many companies tend to follow a predictable launch pattern. For instance, the iPhone 15 series is anticipated to launch in September, potentially featuring USB-C charging for the first time. Additionally, Google's speculated Pixel 8 may debut in the autumn, probably equipped with a new Tensor processor.
The launches expected in 2023 will build upon the significant but understated advancements made by phones in 2022. Notably, the iPhone 14 received emergency satellite connectivity and car-crash detection, while Google continued to explore new applications for its custom Tensor chip in the Pixel 7 and 7 Pro. Last year, Samsung also revamped its flagship Galaxy S lineup with an improved camera and a fresh appearance, whereas the S23 released this year represents a moderate improvement.
Based on previous launch patterns, rumors, and reports, here are the new phones that we can expect to see in 2023.
Apple iPhone 15:
Apple usually releases new iPhones in September, and we expect 2023 to be no different. One of the significant changes we anticipate is the use of USB-C charging, following the European Union's mandate for all new phones sold in the region to support this charging method by 2024. However, we don't know if this change will only apply to European models or if it will have a global release.
Other expected changes include camera upgrades and a new processor. Analyst Ming-Chi Kuo has suggested that Apple may distinguish the iPhone 15 Pro from the regular iPhone 15 more significantly, possibly by providing exclusive features for the Pro Max model, such as a new name like the iPhone Ultra. This move could encourage shoppers to opt for the larger and pricier model.
How to Use WhatsApp Multi-Device "Companion Mode", Available for WhatsApp Beta Users
OnePlus Foldable Phone:
Prior to its event at Mobile World Congress in February, OnePlus announced its plan to launch its inaugural foldable phone in the second half of 2023. However, details surrounding the device, including its specifications, launch date, and cost, are yet to be unveiled.
Given OnePlus' track record of offering competitive pricing, similar to Google, We are optimistic that the company's foldable phone will be significantly more affordable than Samsung's $1,800 Galaxy Z Fold 4. Moreover, OnePlus' sister brand Oppo's Find N2 received positive feedback, with CNET's Sareena Dayaram hailing it as the lightest foldable she's ever carried. As such, there is a possibility that OnePlus could follow in its sibling's footsteps.
With the introduction of OnePlus' foldable phone, it will be interesting to observe Samsung contend with increased competition in this market.
Samsung Galaxy S23:
Samsung's Galaxy S23 lineup is probably the top most-awaited flagship android smartphone in 2023. Samsung might also become the first smartphone to get launched in 2023, probably in February, however, it is not confirmed yet.
According to the leaks, the upcoming Galaxy S23 series will get an enormous 200 Mega-Pixel Camera with Snapdragon 8 Gen 2 chipset all over the globe. There might be some more screen and design improvements but we might not see any other head-turning new features and changes in the smartphone.
Google Pixel 8:
Next up is the Google Pixel 8. We have already witnessed the new Google Pixel 7 in October 2022 which introduced many cool new features and designs and now everyone is very much looking forward to its upcoming Pixel 8 in 2023.
Till now, the rumors suggest the smartphone will come with a new Tensor 3 chipset along with 12 GB of Rom and satellite communications support. As the smartphone is very much famous for its world-class cameras, everyone is also expecting new features and a better-performing camera setup.
Google Pixel Fold:
There have been many rumors regarding Google's folding smartphones and it looks like we are finally getting one in 2023. According to recent trusted leaks, Google will finally launch the Pixel Fold this year which will be much wider than the Samsungs Galaxy Z 4 and will be a little smaller in height than the OPPO Find N. The smartphone is also expected to have a triple-camera setup with amazing new features and many amazing Google feature like the AI-powered calling.
Samsung Galaxy Z Fold 5:
Foldable smartphones are becoming the new trend in town. Everyone seems to be very exciting these new foldable phones as they look quite unique, are very compact and are easy to carry around. last year, Samsung launched its galaxy Flip Z 4  and Fold Z 4, which were probably the most in-demand foldable smartphones for 2022. This is why everyone has their eyes on the upcoming Galaxy Z 5. Display insider Ross Young has claimed that the upcoming 2023's Galaxy Flip phone will bring a much larger cover screen and a reduced crease. However, tech enthusiasts are also expecting dust resistance, better camera quality and higher-quality display screens.
Oppo Find X6 Pro:
In 2022, when Oppo launched its Find X5 Pro, people went crazy for its amazing sleek design and premium camera results and features. It was a great success for Oppo, Now they are expected to launch a better version of the Find X5 Pro, OPPO Find X6 Pro. The smartphone is rumored to get an IMX989 one-inch main camera. However, this time people are expecting to get a better camera zoom and a reasonable price for it.
OnePlus 11:
This year OnePlus 10 has faced severe backlash from enthusiasts for offering very minor upgrades in the phone like a bigger battery, more horsepower, and faster-wired charging. But on the other hand, users got a huge downgrade in the low-light image capturing and poor quality ultrawide camera. However, with the latest leaks for 2023's OnePlus11, we might get a Snapdragon 8 Gen 2 chipset, a triple rear camera system, and a massive 5,000mAh battery with 100W charging.
Samsung Galaxy Z Flip 5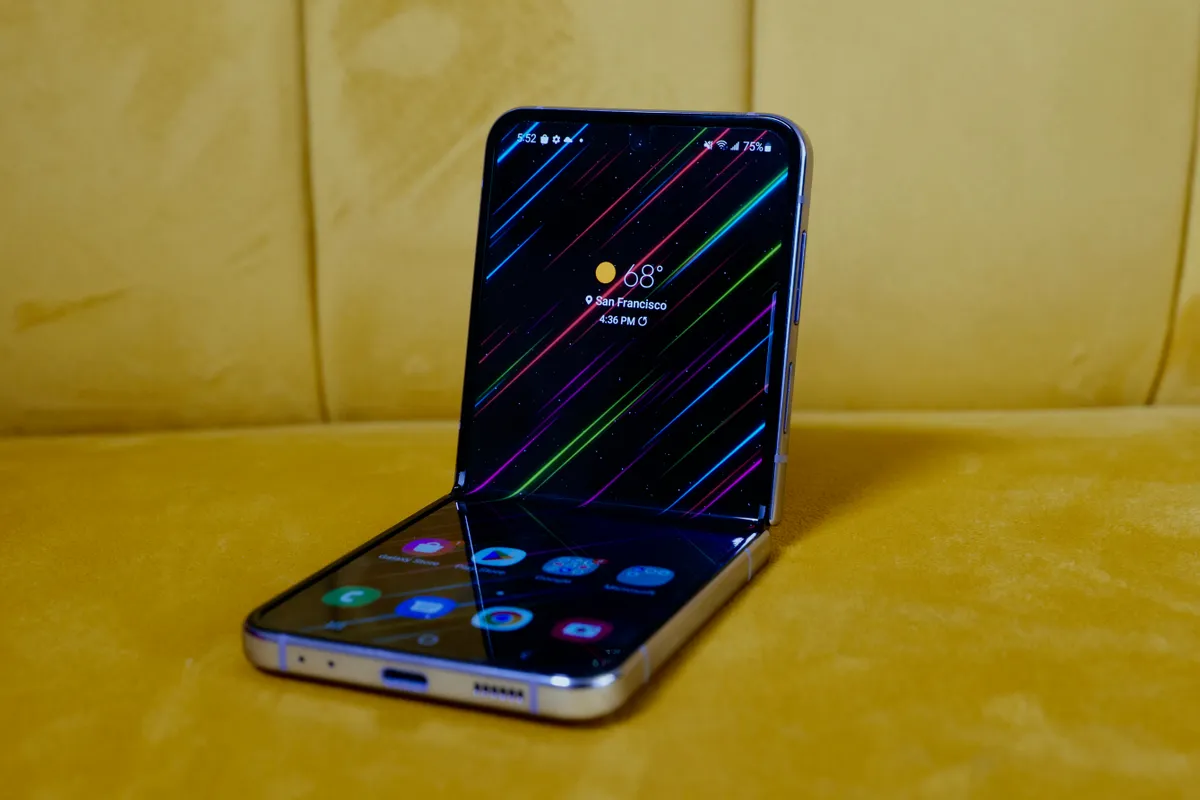 According to Ross Young, the CEO of Display Supply Chain Consultants, Samsung's forthcoming Z Flip 5 could feature a larger cover screen and a less conspicuous crease. Young tweeted that the phone's cover display will be approximately 3 inches in size and may have a redesigned hinge that could minimize the crease. This would represent a significant upgrade from the current Z Flip 4, which has a cover screen that measures only 1.9 inches. In addition to these improvements, we may also see enhancements to the camera and software, as well as a new processor.
We are super excited about this development because a slightly larger cover screen would address one of the major shortcomings of the Z Flip. We are also hopeful that the Z Flip 5 will offer longer battery life, as this is another aspect of the current Z Flip that could use improvement.