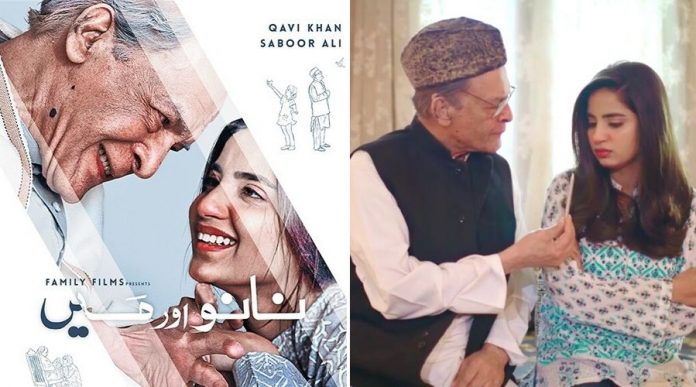 Qavi Khan's and Saboor Aly's short film that got massive praise and got screened in the "DFW South Asian Film Festival", finally has been released online on See Prime's YouTube Channel for the audiences to view and enjoy.
The film is based on the bond between a grandfather and grand daughter, it is an amalgamation of how special life becomes when there is someone who always has your back and the fact that really there is no love like that of a grandparent.
Directed by Ali Sohail Jaura and written and shot by Muhammad Belaal Imran, Nanu Aur Main features Saboor as Erum who is raised by her grandfather (Qavi) after the death of her parents. The film is the first ever short film for both the main leads.
Nanu Aur Main has previously been screened at many other international fests, including India's Kolkata Short Film Festival 2018, Arthouse Asia 2019, Bangalore Short Film Festival 2018, and Tasveer South Asian Film Festival 2018 and Vancouver South Asian Film Festival 2018 in North America.
In Europe, it's been screened at Largo Film Awards 2018 in Switzerland and Filmstrip International Film Festival 2018 in Romania.
The director praised both the leading actors and said that he loved working with the two as they made the film what it is.
The short film is also rumored to be airing on television soon.