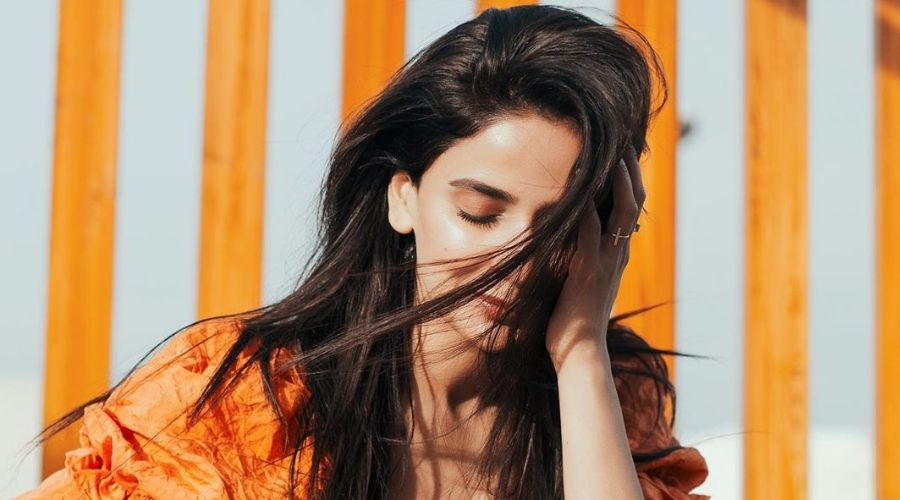 Blame it on the lockdown boredom or celebs finding new avenues but YouTube seems to be the next destination for our Pakistani celebs. After Feroze Khan's announcement to launch his YouTube channel, Saba Qamar has decided to join the bandwagon and start her own YouTube page soon!
Known for her outstanding acting skills and her bold attitude in real and reel life, Saba joins the growing list of celebs who've found a new home on YouTube, to connect with their fans.
The 'Cheekh' actor left her Instagram follower guessing when she announced her new venture in a post captioned, "I'm bringing to you all, something worth the wait ✨Any guesses? Let's see who gets it right. 🥳"
In an interview with a reputed media site, Saba Qamar dished out some details about her YouTube channel saying, "I'm starting my YouTube channel after a lot of deliberation," said Saba. "It is not just a subsequent effect of isolation but really a plan to express myself through a new medium and platform. I've worked really hard in this industry and feel I've learnt a few things along the way."
Delving into further details, she mentioned that she doesn't plan to focus on her life or work instead, she looks forward to writing and producing the content for her channel by herself. She also intends to collaborate with fresh talent to offer a new perspective to her fans.
In her efforts to showcase her experiences, she hopes that the YouTube channel will focus on a stream of activity vlogs on beauty, health, lifestyle and work. But what will set her channel apart from other Pakistani actors will be the short artsy stories as a narrator and storyteller.
With the diverse acting experience under her belt, we can't wait to see what Saba has to offer for her fans on YouTube!