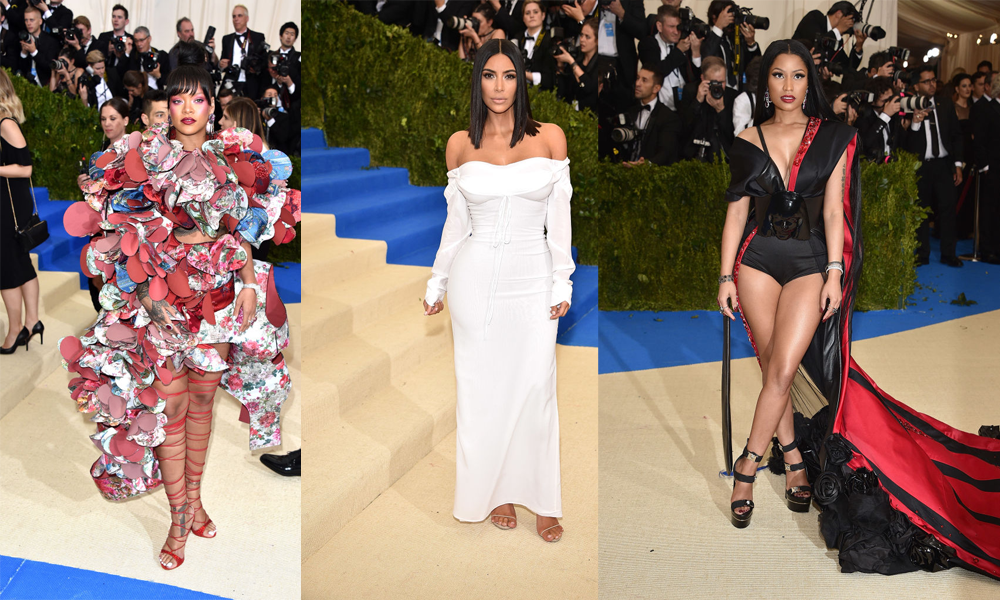 Met Gala an annual fundraising gala for the benefit of the Metropolitan Museum of Art's Costume Institute in New York City is one of the biggest nights in the fashion industry. It is a great event to showcase your fashion talent. Also, it has proven in the past to start a unique or unusual trend in fashion too. But in achieving that some of the most famous celebs took it too far and made a mockery out of themselves. Here is a list of worst dressed celebrities at Met Gala 2017.
Katy Perry
Pop singer Katty Perry looks like a haunted bride of someone. John Galliano created this outfit for Maison Margiela's "Artisanal" collection and did a terrible job.
Rihanna
The singer who always came in the best-dressed list in the past years of Met Gala failed to impress this time. In trying to give tribute to Comme des Garçons she comes out weird looking.
Kim Kardashian
If one of the sexiest Hollywood celebs can't pull off this outfit than there is something wrong big time with this dress.
Nicki Minaj
To give tribute to Rei Kawakubo, Nicki Minaj literally put his face on her dress. Take a look.
Madonna
Seems like when everyone was giving tribute to Rei Kawakubo, Madonna was thanking army for their services.
Gigi Hadid
This beige Tommy Hilfiger ensemble just doesn't compliment her.
Ashley Graham
One of the hottest models for plus size one took another route and wore a slim tight dress that doesn't go with her body.
Michele Lamy
Seems like she wrapped a parachute around her body.
Chrissy Teigen
It seems like designer couldn't finish this dress on the deadline and she wore it anyway.
So who do you think was the worst dressed among this lot? Do tell us in the comments