TV anchor and host, Dr Amir Liaquat is coming back again with Ramadan Transmissions. With the Holy month of Ramadan a few weeks away, Amir Liaquat announced that he will host the Ramadan transmission on Bol TV Network. Amir Liaquat claimed that it will be the biggest Ramadan transmission ever.
Amir Liaquat To Host Ramadan Transmissions On BOL: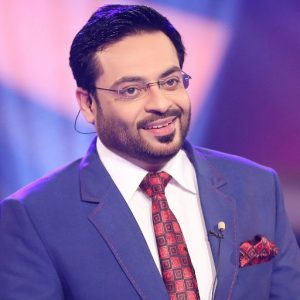 Before that Amir Liaquat has hosted Ramadan transmissions on different channels including Geo and ARY. But the last three years that he hosted on Geo were the most watched transmission in the TV history. He used to host from Seher to Maghrib. After that Amir Liaquat distributed a huge amount of gifts every single day. In response to the answers asked by him.
Amir Liaquat transmissions have a great variety of segments. From games, debate competitions, cooking to question-answer sessions with the audience.
The transmission will air from the Seher to after Maghrib in the Ramadan.