Green Entertainment is set to bring excitement to viewers with their new content airing on television screens. Apart from releasing trailers for several dramas, the company is exploring a new genre – a horror series anthology. The hit Pakistani horror film, "Siyaah," is being converted into a television series anthology.
The series will feature some of the biggest names in the Pakistani drama industry, including Hania Aamir, Faysal Quraishi, Sami Khan, Hareem Farooq, Mariyam Nafees, Maryam Noor, Zhalay, Noor Zafar Khan, Adnan Siddiqui, Usama Khan, and Affan Waheed. Furthermore, Shahveer Jafry and Arslan Naseer are set to make appearances in some of the episodes. The series posters are captivating, leaving the audience yearning for more.
The posters of the Siyaah series are incredibly captivating, leaving the audience wanting more. Each episode will feature a new story, and the series will have a total of 19 episodes with some of the most prominent stars in the cast.
The audience is eagerly anticipating this unique addition to their television screens, and the high production value of the series promises to make the horror episodes visually compelling. Here, check out the thrilling trailer of the Siyaah series:
The anticipation for the unique content on television screens is high, and the high production value is expected to make the horror episodes more visually appealing. Here's what the internet has been saying: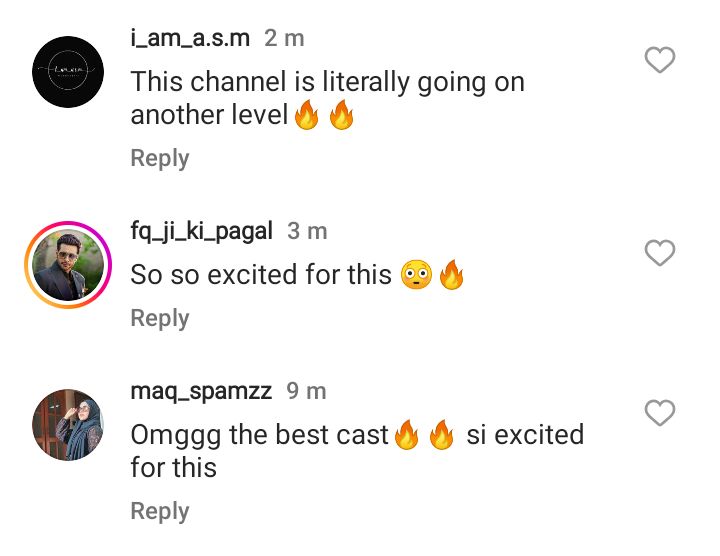 Green Entertainment has a track record of delivering quality content to its viewers, and the upcoming Siyaah series is no exception. With a star-studded cast, fresh storylines, and impressive visuals, the horror anthology is poised to captivate horror enthusiasts.
In summary, Green Entertainment's foray into the horror genre with the Siyaah series is an exciting development for viewers, and the inclusion of top-notch actors will only elevate the production. With its innovative storytelling, the Siyaah series has the potential to set a new benchmark for the Pakistani drama industry.