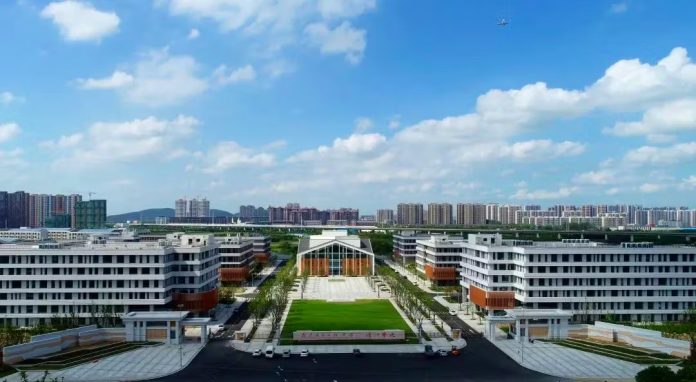 Nanjing University of Information Sciences and Technology (NUIST) aims to support Pakistani students in strengthening their research capabilities to address the climate crisis. To achieve this, fully funded scholarships are being offered in the field of Climate Change and Environmental Governance.
Professor Dr. Tong Jiang, the Executive Director for the Research Institute of Climatic and Environmental Governance at NUIST, confirmed this initiative on Monday. Pakistani students have the opportunity to pursue fully funded scholarships in Climate Change and Environmental Governance through NUIST.
To facilitate this collaboration, NUIST has partnered with NUST (National University of Sciences and Technology), and a memorandum of understanding (MoU) has been signed to promote joint scientific research and facilitate student and faculty exchanges. Professor Jiang further stated that research cooperation is also being expanded with other reputable universities in Pakistan, including Quaid-e-Azam University, COMSATS University Islamabad, and the Pakistan Meteorological Department.
Professor Jiang further announced that talented young scientists specializing in climate change and climate risk studies from Pakistani universities would have the opportunity to engage in research at NUIST. Additionally, the university will also offer postdoctoral positions in the field of Environmental Change.
"Our latest project in Pakistan revolves around addressing water scarcity and identifying tipping points related to climate change," Professor Jiang emphasized. Pakistan faced significant losses due to severe floods last year and is currently grappling with high temperatures and drought.
According to a UN report, Pakistan is experiencing a growing water shortage, with water resources depleting rapidly. This situation may be attributed to the increasing population and shortcomings in the water management system.
Professor Jiang highlighted the importance of water in Pakistan's agriculture-based economic system and stressed that their research efforts would focus on mitigating the impacts of climate change and reducing water scarcity in the region.
Addressing the issue of air pollution and smog, Professor Jiang identified several key contributors to the deterioration of air quality. These include industrial emissions, vehicular emissions, domestic emissions, dust emissions from construction activities, smoke emitted by brick kilns, and soot resulting from the burning of agricultural waste.
In terms of potential solutions, Professor Jiang emphasized the need to relocate industries from urban areas to designated industrial zones. Additionally, transitioning to renewable energy sources, promoting the use of cost-effective public transportation systems, implementing extensive tree-planting initiatives, and improving the management of livestock and waste in cities were suggested as effective measures to combat air pollution and smog.