Lopamudra Raut has been doing the rounds over the internet ever since her entry in the controversial reality show Bigg Boss Season 10. The hot and sexy Lopamudra gained a lot of eyeballs for participating as a contestant. She is one of the most beautiful models from the state of Maharashtra who has gained such a limelight within such short time period.
The sexy and the gorgeous beauty queen hails from the state of Maharashtra and belongs to the city of Nagpur.
Lopmaudra's family is a very conservative, so much so, they were not in favor of Lopa going into the profession of modeling. Born on 7th October 1991, Lopamudra has gained much fame and stardom in her modeling career.
Lopamudra's 5 feet 10 Inches height is one of the best features that has given her an added advantage to enter the modeling world and steal the thunder.
Recently being part of the Bigg Boss 1o, Lopamudra has become the highlight of the show ever since Bani and Lopamudra have started quarreling with each other on almost every matter. Recently Bani lost a Kushti task from Lopa and become her Sevak for 24 hours which in turn was enough to set the fire on the show.
Her entry into the glamorous and most-talked Bigg Boss 10 house was something that made the audience excited as being a celebrity and the beauty queen, all eyes of the participants were on her for her sexy figure and the sheer beauty.
Here are some facts about Lopamudra life, family, career and a little biography that you might not have read before!
1. She Hails from Maharashtra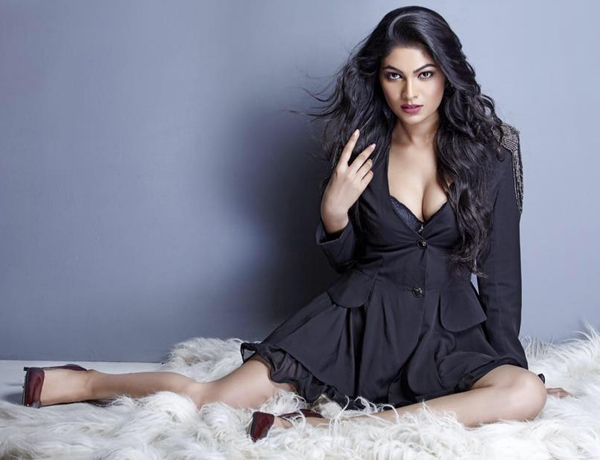 The beauty queen originally hails from the state of Maharashtra. She considers herself a true Maharashtrian and follows every event festive religiously
2.  She Is an Engineer by Profession
WHAT?? Yes, you read that right! before entering into the tinsel town of modeling, Lopa pursued Engineering and studied Electrical engineering from G. H. Raisoni College of Engineering and Management, Pune. Can't believe that, no?
VJ Bani: 10 Pictures & Facts That Prove She Is a Badass Woman!
3. She Was The 2nd Runner Up at Miss United Continents 2016
The stunning and the gorgeous Lopamudra made India proud when she came as second runner-up at Miss United Continents 2016. From then onwards, the sizzling model has turned the tables by participating in quite a few contests such as Miss India Goa in 2013 where she took the crown.
4. She Won Miss Body Beautiful Title at Femina Miss India 2014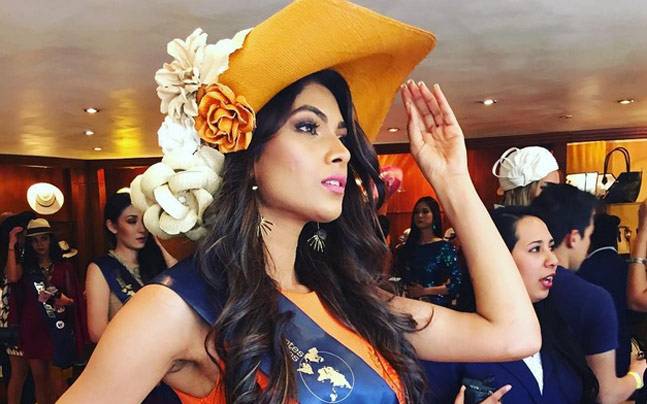 After gaining much appreciation, Lopa also participated in Femina Miss India 2014 where she won the subtitle of 'Miss Body Beautiful' Hell yes! with these sexy curves, she can make anyone fall for her.
5. She Loves Partying & Dancing
When it comes to being versatile and engaging oneself in different hobbies, Lopamudra makes sure she hits the list. the gorgeous model is also fond of dancing especially Kathak, loves playing guitar, singing, partying, socializing and traveling.
6. Fitness is her top-most priority
Of course, being the most desirable and beautiful woman, fitness is something that she can't live without. She takes a keen interest in keeping her body fit and working out to groove her curves.
7. Shopping is a therapy for her
Oh yes!!! seems like the model spends all her money on shopping. Lopa just can't live without shopping and considers it as a therapy for herself.
8. Friends are her lifeline
As much as Lopa likes to be on her own and enjoy her life to fullest, she just can live without her girls and makes sure she gets time to party with her friends and make them feel important too.
9. George Clooney Makes Her Swoon
The Indian model is a die-hard fan and secret admirer of the American actor, filmmaker, and activist George Timothy Clooney.
10. Traveling Is Her Passion
Every one of us gets crazy for something or the other, when it comes to Lopamudra, she enjoys traveling like anything, be it a street at Ecuador or a sunny day in Disney land or a night in Paris. She is filled with energy and travel desires.