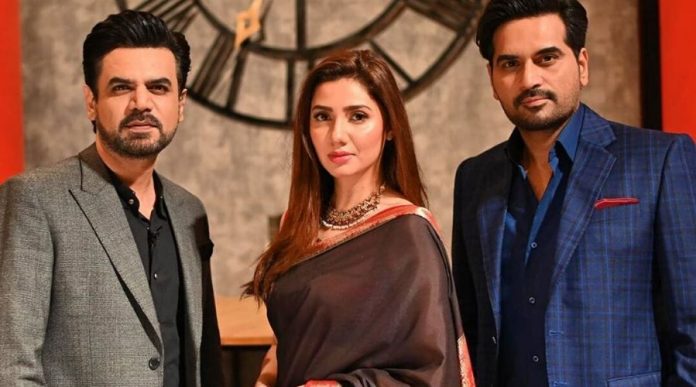 The director extraordinaire, Nadeem Baig, is back again with yet another intriguing project. This time the director has taken on to directing a talk show called "Ghabrana Nai Hai".
Not much details have been revealed by anyone involved in the project but Vasay Chaudry, the actor and "Mazaqraat" host recently took to Instagram to reveal that he would indeed be hosting the Nadeem Baig directed show.
He said: "'GHABRANA NAHE HAI' The line that has become a part of every Pakistanis daily life….I am gonna say this to all my guests on this show as well…..Coming soon"
The picture also revealed that one of the first prominent guests on the show would be Pakistan's most talented superstars, Mahira Khan and Humayun Saeed, who were last seen together on-screen in the super hit movie that later developed into a series "Bin Roye".
After posting the image, fans started asking the long time "Mazaaqraat" host if he was leaving the show for this Nadeem Baig venture, but Vasay Chaudry as of now has not revealed any details.
The project is being made under the banner of "Black Board Production" which seems to be the production house of the director but no confirm reports have been released.
The account of the production company shows BTS of "Ghabrana Nai Hai".
The talk show comes at a good time as the Pakistani television lacks a certain flair when it comes to a good and heart felt conversation in shows rather the talk shows are crowded by loud and one too many times used Punjabi puns. But under Nadeem Baig's leadership, audiences will be able to witness something fresh.