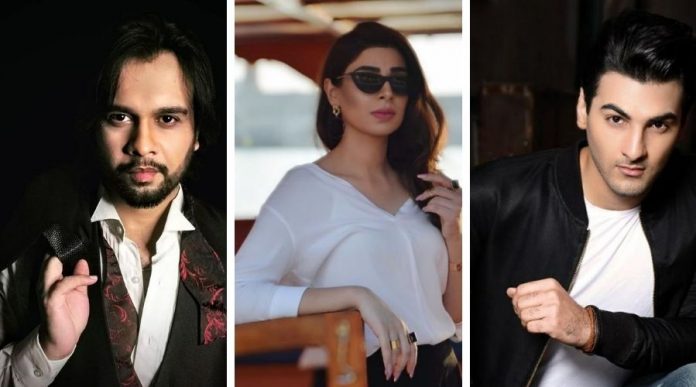 Pakistani audiences love a story of "Damsel in Distress" and this is what we are getting in the latest serial "Nalaiq".
Nalaiq is the story of "Nishaal", who has been left to the care of her paternal aunt after her parents and the plot that is followed, is that of "Cinderalla". Nishaal is not cared or loved by anyone and though her aunt is sweet on the front, she makes Nishaal do all the chores of the house and every big or small task and Nishaal's status in the household is reduced to a maid or a servant.
She is called "Nalaiq" by all the household as her aunt deliberately made her skip schooling all together so that she is dependent upon her for her life. Nishaal though receiving all this hate for years, is tolerant and sweet and these are the qualities that are increasing her honour in audience's eyes with each episode and we are soon to see luck favour Nishaal for the first time.
"Nalaiq" stars Imran Aslam, Asad Arsalan Butt, Eshal Syed, Alia Khan, Amna Raja, Afshan Qureshi, Hina Shahid, Ayesha Mirza, Rubina Alvi, Michelle Mumtaz, Mahnoor Sheikh & Others.
"Nalaiq" is a MD Productions drama serial penned down by Imran Nazir and directed by Adeel Qamar Khan.
The OST is sung by NIsh Ashar & Sami Khan, composed by Sami Khan and penned by Sami Khan.
"Nalaiq" airs every Mon to Fri at 7 PM on HUM TV.