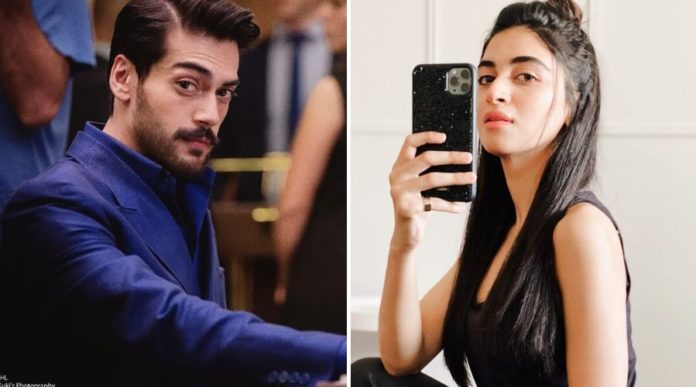 After being seen and hailed for his suave performance in the mega hit "Paray Hut Love", Shahbaz Shigri is all set to star in an upcoming drama 'Qurbatain' on HUM TV alongside Anmol Baloch.
From the trailer, the series looks like a romantic love story having the beautiful mountains of Murree and Karakoram as the backdrop. Shahbaz Shigri (Rohaan) is the lead character, that is rich and has it all yet falls for a simple girl, Areeba (Anmol Baloch), something he did not expect as is says in the trailer.
The cinematography looks absolutely breathtaking with the lead couple hand in hand in the spectacularly green mountain tops. But another girl is seen constantly between the two characters, making it seem like the story will have a love triangle.
The serial has been produced by Momina Duraid Productions and Directed by Kamran Khan. The cast also includes Komal Meer, who was last seen in Ehd-e-Wafa playing Ahad Raza Mir's sister.
Nothing other than that has been revealed about the drama serial but Anmol Baloch did give us some fun Behind the Scenes footage.
Here the actors are seen enjoying while filming for the series.
Anmol Baloch also shared the official poster for the drama, captioned: "A special shout out to Momina Duraid, our visionary director Kamran Khan, and Mahesh for being awesome to work with!♥️ @momina.duraid @kamrankhan4036 @maheshwaswani @humtvpakistanofficial"
https://www.instagram.com/p/CBxVGM1ppLn/
We can't wait to see this drama serial and we will be sharing more updates as they are revealed.