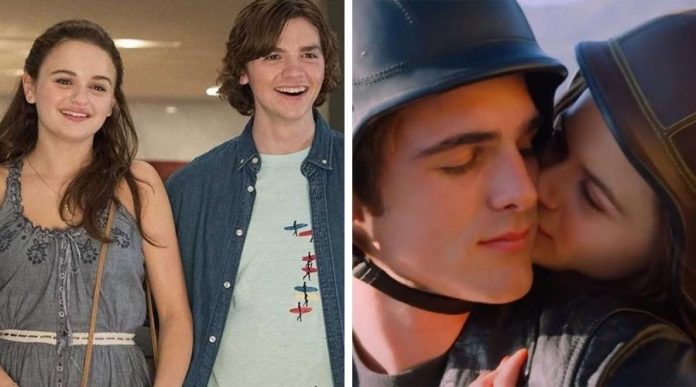 The teen rom-com fans can rejoice as after getting an epic installment of "The Kissing Booth" recently streaming on Netflix, a third part has not only been announced but already shot and ready to be released next year.
"It was the hardest secret to keep," Courtney said Sunday during a live YouTube event with the cast .
The entire cast, including King, Joel Courtney, Elordi, Taylor Zakhar Perez and Molly Ringwald will be returning for the third installment, so the fans can relax that none of the character they love is omitted from the next part.
0
Back in 2018, the first installment of the romantic comedy proved to be a huge money maker for Netflix as it became a huge hit with the teenagers, though not getting the critical acclaim.
The movie centers on the main character awkward teenager Elle (Joey King), who falls for the brother of her best friend and then has to find the way to deal with those feelings all the while trying to keep intact her friendships and sanity.
In the latest film, Elle and Noah are adjusting to a long-distance relationship as Elle wraps up her senior year of high school. And the film left us hanging as to what she selects and this was an indication that a sequel is bound to happen.
The third part currently in post-production and is on track to be released sometime in 2021.
Vince Marcello has returned to direct this third installment. The second part also proved to be huge hit as it is currently on daily top 10 chart.