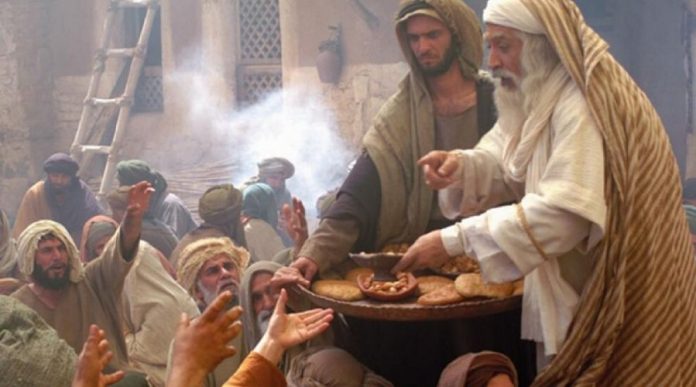 One of the most heavily funded film in Iran's cinematic history, "Muhammad: The Messenger of God", has come under heat on twitter as Muslims across the world criticise the making this film on such a sensitive topic.
Based on the events, trials, and tribulations of the last Prophet in Islam in the city of Makkah in 6th century AD, it is directed by Majid Majidi.
Subjected to extreme criticism, the hashtag #BoycottMovieOfProphet is currently trending on Twitter as the people ask for the boycott of the Islamic film.
Here are some of the tweets that criticise the release of the movie:
A great personality like the Prophet Muhammad (PBUH) does not need any movie….#BoycottMovieOfProphet

— Iram Moin (@IramMoin) July 7, 2020
Please boycott the movie we strongly protest.

— Syedwaseempasha12@gmail.com (@Syedwaseempas14) July 7, 2020
Hum Shaan-e-Risaalat (SallAllahoAlaihiWaSallam) ke khilaf Ek Lafz bhi bardasht nahi kar sakte..!!!#BoycottMovieOfProphet #BoycottMovieOfProphetं #BoycottMovieOfProphetﷺ

— MOIN AKHTARUL QADRI (@a92moin) July 7, 2020
He is in our hearts, no need of even a single picture.
Our love for prophet Muhammad (SAW) is unimaginable, our meeting with Him(SAW) is going to be a blind date In Sha Allah.
We r in love with the NAME of Prophet (SAW),no need for ur any shaitanic favour#BoycottMovieOfProphet pic.twitter.com/k5xORtpTDT

— Aishà🖤💫 (@aishasandhu2116) July 7, 2020
People are extremely angry at the portrayal of the Prophet (PBUH) as they document that it is not permissible for Muslims to do such a thing rather follow the Prophet without seeing him.
Watch the trailer for the movie below:
The movie is Iran's most heavily budgeted film yet, at $40 million.
As per the reports, the movie, originally released in 2015, is now set to be released in India in the Hindi language which has brought the movie yet again on the front.
Classic Movies on Islamic History you should watch This Ramadan
This is not the first time that people have lashed out on a film that depicts the history of Mecca and Medina in the times of the Prophet (PBUH), previously "The Message" is a 1976 Islamic epic drama film directed and produced by Moustapha Akkad, chronicling the life and times of the Islamic prophet Muhammad through the perspective of his uncle Hamza ibn Abdul-Muttalib and adopted son Zayd ibn Harithah, was also subjected to criticism.