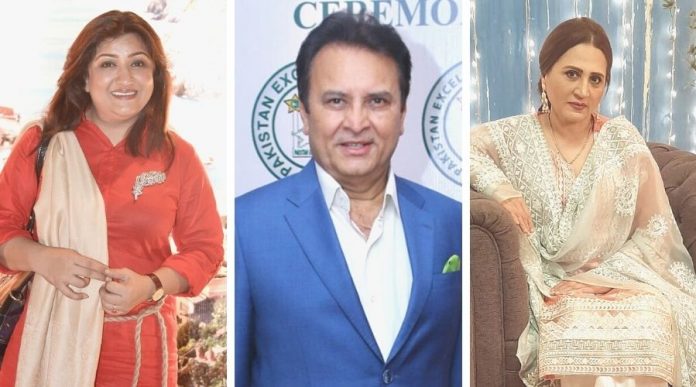 Pakistani society is the one who loves their superstitions and things to ward them off and capturing that aspect of our society comes the exclusive Eid-ul-Adha telefilm, "Bhabhi Nazar Laga Dengi".
The telefilm documents how people try to ward off things like "evil eye" among others when they feel insecure by things, events, and even people.
ARY Digital released the trailer for the comedy filled Eid telefilm on their Instagram, saying:
"Get ready for the hilarious telefilm #BhabhiNazarLagaDengi which will be coming to your screens this Eid only on #ARYDigital".
The story revolves around a household where one character (Hina Dilpazeer) is over the head crazy when it comes to the evil eye and superstitions to the extent that she uses all the dried chilly and other condiments of the kitchen to ward off that evil eye.
She is especially scared and skeptical of the presence of her sister-in-law (Asma Abbas) as Hina Dilpazeer's character starts getting things like "upset stomach" as a sign that her sister-in-law has caused some kind of evil eye on her and amidst all this is a love story between Nabeel Zuberi's and Nawal Saeed's character.
The cast of the telefilm includes Behroz Sabswari, Asma Abbas, Hina Dilpazeer, Nabeel Zuberi, Nawal Saeed and others.
The telefilm is set to air on Eid Day 2 at 9:00 PM on ARY Digital.