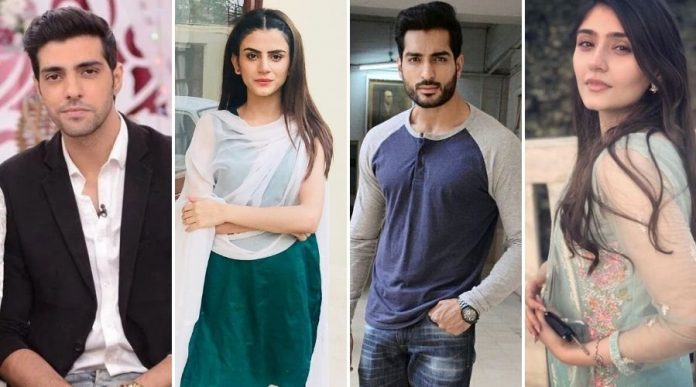 The latest drama serial "Bharas" which had been hyping up for quite some time has finally its trailer released on ARY Digital's social media accounts and audiences are loving it.
With Dur-e-Fishan Saleem, Omer Shahzad, Zubab Rana and Furqan Qureshi in the lead roles, Bharas is a story that has love, hate and envy head to head with each other.
Zoya(Dur-e-Fishan Saleem) is the main heroine of the drama who is happily getting married to Omar Shehzad's character but her past involves a broken and distraught relationship with the character of Furqan Qureshi and he constantly haunts her.
Similarly another who does not want Zoya's married life to blossom is the character of Zubab Rana, who lays all traps to cause the fall of Zoya's relationship.
Will the envy of the ones who hate to see you happy win or will true love triumph over all obstacles? This is the dynamic we shall witness in "Bharas".
As superhit drama "Dilruba" is about to end with its last episode airing this week, audiences are definitely excited to see Dur-e-Fishan Saleem in a leading role.
ARY Digital revealed the lead characters of the drama on its official Instagram: "The pretty #ZubabRana will be seen in an upcoming drama serial #Bharas. Coming soon on #ARYDigital"
Bharas also features Rabia Kulsoom, Behroz Sabzwari, Furqan Qureshi, Khalid Anam, Shahista Jabeen, Shaheen Khan, Salman Saeed and others.
Bharas is produced under Six Sigma Entertainment. Written by Naila Ansari and directed by Nain Manyar.