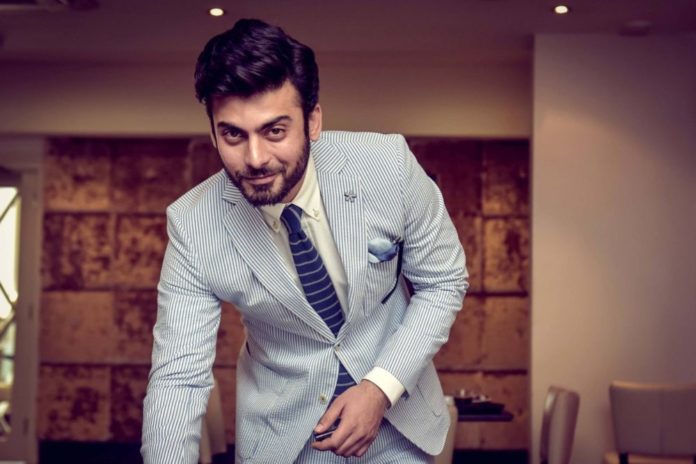 Bollywood's latest controversy child and heartthrob, Fawad Khan has been blessed with a beautiful baby girl. Fawad and his wife, Sadaf Khan have been expecting their second baby who recently came into the world yesterday. This good news surely comes as a respite fro the rising tension between Indian and Pakistani actors. Fawad Khan left India a month ago to be with his wife of 16 years! Yes, you read it right. Fawad and his wife, Sadaf were college sweethearts who tied the knot on November 12, 2005. They have a son, Ayaan Khan and the new addition makes the family complete!
Khan, 34, became the  unwanted target of rising Indo-Pak political tension. But as it turned out, his exit from India was not because of any threats but due to his wife's condition. Khan, who took Bollywood by a storm will next be seen in Karan Johar's mega starrer, Ae Dil Hai Mushkil opposite Anushka Sharma. It is yet to be seen if Fawad's role will be kept as it is or will be cut down after MNS threats.
We wish the couple out heartiest congratulations!
Ae Dil Hai Mushkil Trailer: 6 Reasons You Can't Miss The Movie!