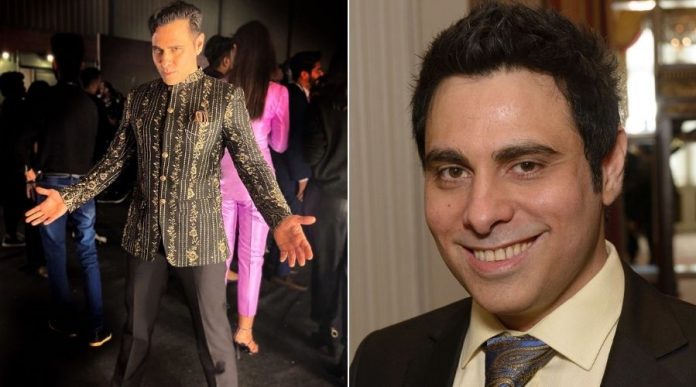 There are a few singers who are considered true stars of the Pakistani Music Industry and Haroon Rashid is the one creator. Bringing new trends to the industry, Haroon is the undisputed superstar of Pakistan.
Haroon Rashid is a British-born Pakistani singer-songwriter, music producer, composer, director and social activist. Haroon brought many hits to the forefront in the 90s and early 2000s.
Apart from singing, Haroon is also the creator and director of the 3D animated children's television series Burka Avenger which received critical acclaim.
Here are the 13 best songs by the singer that you should listen to today.
Mehbooba:
Shot in the beautiful location of Egypt, Mehbooba is the most known song by the singer, Haroon. The song has Egyptian style music infused in its beat. The song was rendered for a modern take in Nescafe Basement.
Ay Jawan:
Dressed in all white Shalwar Kameez, sporting a green dupatta, "Ay Jawan" is the patriotic anthem by Faakhir and Haroon that gained much popularity and became a cult classic in the 90s.
Yara:
"Yara", a classic rock song of the Pakistani Music Industry, Haroon delivers the song perfectly. Set in time of medieval magic, a princess looks for her savior as the song goes on.
Dil Se Maine Dekha Pakistan:
The song is yet another classic patriotic anthem that has become engraved in the identity of Pakistan. The video of the song is very iconic and memorable.
Goriay:
Delivering a pop song so flawlessly, is something that had become Haroon's forte. The singer also delivers some killer moves in the song comprising of break dance and moon walk.
Ishq Nasha:
Featuring the superstar Bilal Ashraf, "Ishq Nasha" is set in a futuristic world and is heavy on the bass. The song is dark and grim with an upbeat music.
Dhundoonga:
Bringing out a single after 10 years, Haroon came back to the music scene in Pakistan after a long hiatus with "Dhundoonga". The music video was planned in a very original style with a retro animation feel.
Mehndi:
Yet another classic, "Mehndi" was something that was playing on every wedding back in the day. The music is heavy with dhol and other eastern instruments, coupled with Haroon's melodious voice.
Tu Hai Kahan:
A joint project between Strings, Junaid Jamshed and Haroon, the song is a motivational anthem that made waves back in the day. The legends coming together, made this effort a success.
Tu Hi Jeet:
A song produced when Haroon was the lead singer along with Fakhir of the band Awaz, "Tu Hi Jeet" was brought out during the world cup series.
Main Na Manoo Haar:
The song that is loaded with the classic Haroon music style, "Main Na Manoo Haar" is a trendsetting melody that gained much popularity.
Ibtada-e-ishq:
A song about becoming a rebel for the one you love, Ibtada-e-ishq, is a romantic song that is delivered to perfection by the singer, Haroon.