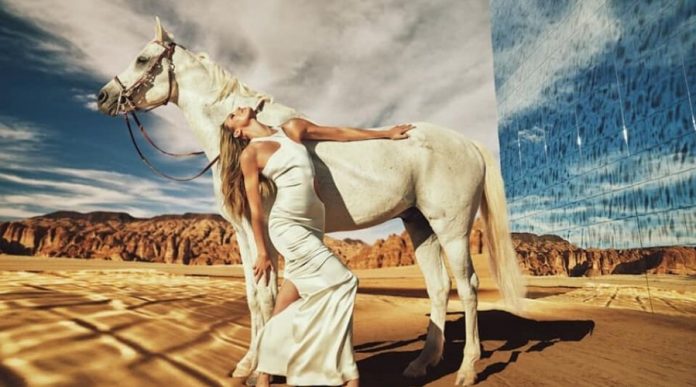 Saudi Arabia has some of the strictest rules when it comes to women. From covering the body to the whole face to not being able to drive and much more. Though recently the Saudi Crown Prince Mohammed bin Salman has been taking action to make Saudi women feel freer and do more in their roles. After opening of cinemas, concerts, now a photo shoot that is not short of controversial has surfaced.
The shoot for the brand MONOT, has taken place in the desert of Al Ula in Saudi Arabia and features one of the world's top model, Kate Moss. The shoot took place in the province of Madina.
The Model has been seen wearing clothes that shows a lot of skin and also smoking, which raises a lot of red flags within Saudi Arabia, so why has this shoot been allowed?
The 24-hours campaign took place in January in AlUla, the world's largest open-air museum, and a UNESCO World Heritage Site.
Reports are that Saudi Arabia allowed the shoot to happen. Though the government is also receiving a lot of backlash for having allowed the shoot, as many people are considering it immoral and against Islamic values.
This can be a part of the new changes Saudi Arabia is making for its vision for 2030.
Models Jourdan Dunn, Mariacarla Boscono and Xiao Wen Ju were also part of the campaign.
Previously, Saudi Arabia had also announced to launch its very first women's tournament in March 2020 when it stages a Ladies European Tour event.
The tournament planned feature a $1 million prize fund and mark the first time a female professional golf event is hosted in the country.