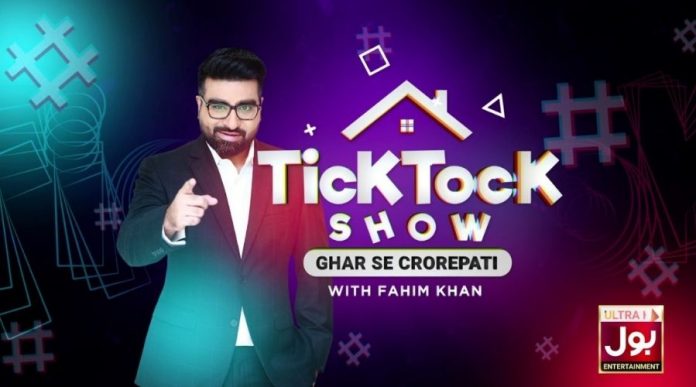 After banning hit serials like Jalan, Pyaar Kay Sadkay and Ishqiya, PEMRA now continues to ban the late night show, "The Tick Tock Show" on BOL TV.
پیمرا کی بول انٹرٹینمنٹ کے پروگرام"ٹک ٹاک شو" پر پابندی عائد pic.twitter.com/My6B0buIog

— Report PEMRA (@reportpemra) September 11, 2020
The show has been banned for showing "objectionable" and "indecent content" under Section 27 of the PEMRA Ordinance.
After PEMRA received numerous complaints on the content of the show, the authority went on to ban the show.
Previously PEMRA had directed Bol Entertainment to revise the content televised and start airing once more after it is in accordance and in line with PEMRA's guidelines.
But after not complying with the notice, PEMRA forcefully banned the show as BOL TV went on to televise the show.
The show that airs every night at 10 pm at BOL Entertainment, features a wide range of TikToks that are made across Pakistan.
The show is hosted by the anchor Faheem Khan who judges all the videos across the different categories and announces lucky winners every night.
The show has numerous categories where winners with the best TikToks are announced on each show.
Earlier this week PEMRA also banned repeat showings of Hum Tv's serial Pyar Kay Sadqay and Ary Digital's Ishqiya. And the most shocking of all was banning the ongoing drama serial, Jalan, where again PEMRA received many complaints due to indecent content portrayed in the serial.